LEARNING FROM SWEDEN'S MANUFACTURING AND WASTE STRATEGY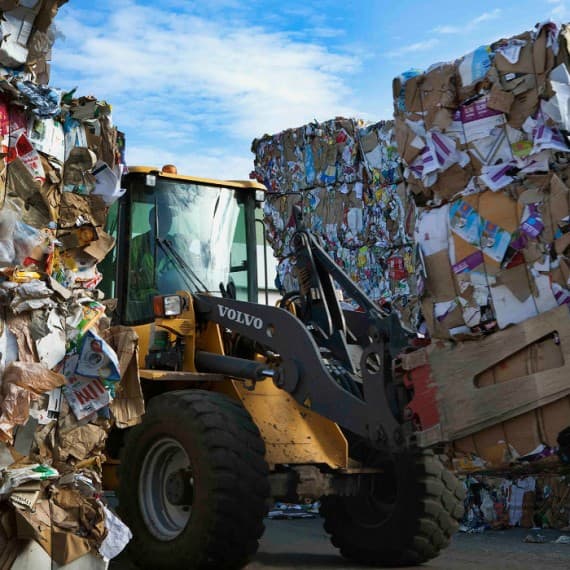 With all the buzz about the 'throw-away' society, and the negative effects thereof, it can't hurt to follow the example of nations which have been recycling and repurposing waste efficiently for decades.
Sweden is the most often-cited example of a country that has extremely efficient waste programs; they're so efficient, in fact, that they have to import waste from nearby European countries to fuel their waste-powered electricity generation plants.
Only a single percent of the country's waste ends up in landfill. Roughly 50% of the remainder is recycled, and the rest is incinerated to provide power.
"When waste sits in landfills, leaking methane gas and other greenhouse gasses, it is obviously not good for the environment," said Swedish Waste Management communications director Anna-Carin Gripwell.
The waste-reduction strategies start at home, with Swedish citizens encouraged to take careful note of what they throw away, and to recycle and repurpose all that they can within their home.
This approach, however, isn't met with unanimous approval. Many people are of the opinion that the strategy does not go far enough.
Burning waste, it has been noted, releases large numbers of pollutants and Co2. While strict regulations ensure that almost all of the contaminants are filtered out of the air, the release of C02 still poses a problem.
"We feel that we have [a] responsibility to act responsibly in this area and try to reduce our ecological footprint," states Per Bolund, Swedish Finance and Consumption Minister in a video for AJ+. "The consumers are really showing that they want to make a difference and what we're trying to do from the government's side is to help them act, making it easier to behave in a sustainable way."
One particular suggested approach would see the Swedish economy radically cut down on binning damaged or outdated items. Instead, advocates wish to encourage a 'repair culture', where many new service jobs can be created to keep items in good shape for as long as possible.
In order to incentivise repair over replacement, taxes may be levied on the purchase of new items, or compensation given to those who choose to repair.
Such a strategy might not be popular in many Western nations, but the Swedish appear to have a very different attitude.