LIKE TO LEARN MORE ABOUT MACHINE AUTOMATION CONTROLLERS?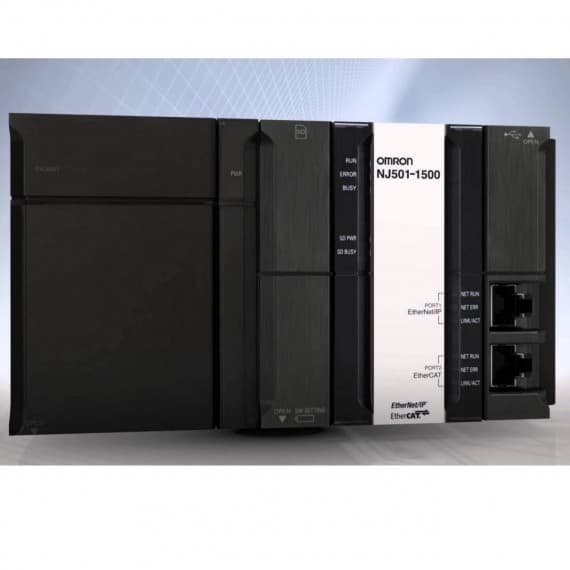 Omron, a global leader in automation, conducts regular NJ Training Courses for MAC (Machine Automation Controller) to bring you up to speed with this exciting technology.
Full-day and half-day courses are held throughout the year at Omron facilities in Sydney, Melbourne and Brisbane.
The NJ Training Course for MAC (Machine Automation Controller) contains three modules.
Harry Mulder (Manager, Engineering Dept) says students can choose whichever modules they would like to learn.
"Students are presented with their own computers or they can bring their own devices," he says. "They are also given a handbook to keep and make notes."
The NJ is the main unit – the controller – all based on IEC61131-3 programming standards, which are taught extensively throughout the course.
"We teach structured text, ladder diagrams, functions and function blocks," says Mr Mulder.
The Controller contains both EtherCAT and Ethernet/IP ports and connects to Sysmac Studios and also NB HMI controllers and the Internet.
The HMI is the NB series touch screen is an integral part of the training. NJ is connected via EtherCAT to remote I/O devices and servos.
Safety system
"We cover servos extensively, with a wide range of ready-made function blocks," says Mr Mulder. "This includes continuous, discreet, synchronized and coordinated motion type instructions – all according to the PLCopen motion standard."
The EtherCAT is also used to connect the NX remote I/O system, which is a safety system connected to the safety modules as well as standard I/O modules.
The safety module goes through all the safety standards and students are required to wire up the circuits to prove they have understood the system.
Training sessions can be customised in line with a client's specific requirements.
"We can also run them onsite. The consoles are portable and you can find the details on our website: www.omron.com.au
It is advised to book early. Courses are limited to a minimum of three participants and a maximum of six.
Who should attend?
Engineering staff, electricians, maintenance staff and plant supervisors.
Students attending the Advanced PLC Programming Course must have some basic knowledge of PLC Programming.
All attendees should be familiar with Windows operating systems.
NJ MAC with NB HMI training at a glance:
·       Programming using the IEC 61131-3 and PLC-open standards
·       Ethernet/IP and EtherCAT network support
·       Safety console supports all safety categories and allows real writing
·       Sysmac Studio programming suite, includes simulation
·       All students get access to console and are given a training manual.
Contact Omron for more information and course details:
Omron Electronics
Ph: 1300 766 766