News, Education & Training
Published 09-03-2021
| Article appears in April 2021 Issue
Leading women speaking out for women and girls to enter manufacturing careers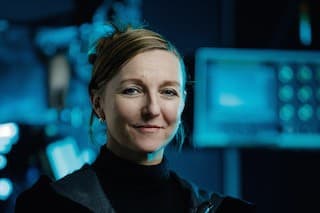 The Advanced Manufacturing Growth Centre's research shows that Australia is not taking full advantage of the industry's potential and that is the full participation of the female labour force in the manufacturing sector.
The study indicates that one of the key factors contributing to low participation of females in Science, Technology, Engineering and Maths (STEM) is a lack of representation of female leads in STEM as well as awareness of the many opportunities manufacturing has to offer.
Managing Director for AMGC, Dr Jens Goennemann says we need to celebrate a number of leading women who challenge the myth that a career choice in manufacturing isn't for women.
"Australian manufacturing is the engine room of advancement underpinning our moves from a lucky country to a smart country and women must play a bigger role," says Mr Goennemann.
Similar findings are echoed in a body of research from a federal government policy titled, Advancing Women in STEM strategy championed by Engineer and Federal Minister for Industry, Science and Technology, the Honourable Karen Andrews MP.
Ms Andrews remembers a time when she and another Karen were the first women to graduate in Mechanical Engineering from QUT. 
"Today things are different - girls and women are now taking their rightful place in all sorts of university courses and professions and I want to see more of it.
"I am passionate about seeing more women taking on STEM careers and working in manufacturing.  Increasing women's participation in STEM is not only important for women - it is vital for strengthening our economy and creating jobs we need for the future."
The AMGC encourages women and girls through the theme "Choose to Challenge" from International Women's Day, to highlight views about STEM careers and the many exciting pathways it offers.
One of these leading women in manufacturing is Dr Alex Birrell, who was behind the increased promotion and distribution of the modern powered respirators.
As CEO of her company CleanSpace Technology they are making sure that a technology is created which can be made even more efficient, safe and sustainable in respirators.
Ms Birrell explains respiratory health is an area of manufacturing which continues to grow and her company is looking forward to contribute to core protection, compliance, and sustainability for the environment.
"I think all of us are now more aware about being environmentally conscious where we can act local while thinking global. We are becoming aware of the impact on our environment of the use of consumables adding to an enormous amount of waste. So we developed our system as a reusable system to be able to cut down on waste."
Their company's modern respirators are reusable, and have miniature motors and fans within, which create a positive clean air pressure around the mask area, preventing contamination.
During school years Dr Birrell enjoyed the science and maths in STEM, because it was a logical area of study. She believes women and girls are very good system-thinkers.
"My message to many girls is to always keep an open mind and look around you for all the various industries and what it can offer by way of future careers. I loved nature as a child and was also encouraged to explore in my thinking.
"We need to be able to reframe the 'emotional' labels as being people who are invested in caring. And if you care you become a better employee because you want to help problem solve. These are qualities that employers find useful," says Dr Birrell, who also believes that gender diversity in business enhances workplaces.
"The more diverse our working environments the more innovative we become."
Employing over 1.27 million Australians, modern manufacturing has evolved integrating seven distinct steps along the manufacturing value chain. These steps include roles in research and development, design, logistics, production, sales, communications and marketing, and service and support.
This means Australia's manufacturing sector can offer an array of career options for prospective students.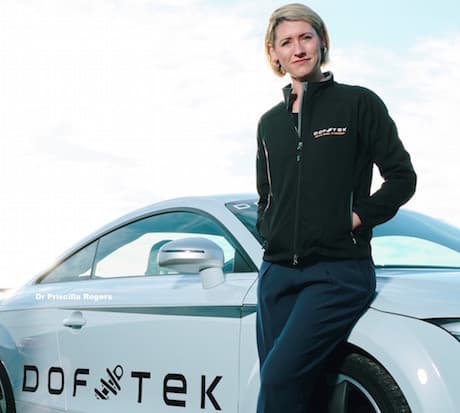 As Dr Priscilla Rogers recalls, her interest in science and maths, which heightened during her high school years, led her to completing a degree in Bachelor of Engineering at Monash University.
Along with her husband, she is described by many as a serial entrepreneur, and now behind their innovative Victorian company, Doftek.
"Our company is reinventing the way vehicles interact with the road.  With early STEM studies I realised I can take my career in any direction I want. Problem solving, critical thinking and analytical reasoning are highly desired across many industries," says Dr Rogers.
Her views are backed by another leading advocate Dr Kymberley Talbot.  She prides herself in loving to cook as well as holding a "blackbelt in shopping,"  but she is also Managing Director of the lithium-ion battery developer company, Feline, based on the Gold Coast.
"The adaptability of STEM is significant in these days of changing career opportunities and challenges. These tools are transportable to most aspects of your life, like career changes, travel, banking and shopping - yes shopping requires analysis when costs are high," says Dr Talbot.
Currently, AMGC's research indicates 47% of students are more likely to consider a career in manufacturing after being able to explore varied opportunities. Australian manufacturing career opportunities across multiple disciplines are in high demand and with high paying roles.
Further, as part of AMGC's 10 ways to succeed in Australian manufacturing report, they involved over 1000 students across the nation and presented them with information about what today's manufacturing looks like.
The image of the blue overalls and dark sheds is outdated, replaced by a manufacturing industry as diverse as the population of Australia where something is being made in every sector of the economy.
As a result many female participants agree that having a better understanding of the industry's opportunities and seeing themselves included in communications about manufacturing will have a strong impact on their "mental availability" to choose manufacturing as a career path.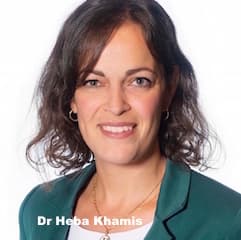 This is a point reinforced by Dr Heba Khamis, CEO of Contactile, a cutting-edge Sydney based biomedical company specialising in bestowing robots with the sense of touch and human-like dexterity.
"A career in STEM is an opportunity to be on the cutting-edge and work with latest technology, in careers which are the fastest-growing in the world.
"I always enjoyed making things and curious about how things work - even as a child. I was building things with Lego, I wanted my own Meccano set, and I like to play with JayCar electronic kits."
While AMGC data suggests a lack of visible female STEM leaders impacts consideration of a career pathway in STEM, being inspired by family or their own passion and instinct to succeed also plays a significant part.
Dr Heba Khamis: "My dad encouraged me to combine the medical science degree with an engineering degree in case the medical pathway didn't work out. Having the medical science background enabled me to work in biomedical engineering research, combining a love for solving problems and a passion for health. So why not consider a career in STEM?"
Dr Kymberley Talbot: "I was fortunate enough to see the Tesla Gigafactory in its early days, so hands down my current advanced manufacturing idol is Elon Musk. Talk about a rocket ride. So be the mistress of your own destiny."
Dr Priscilla Rogers: "My advice is to use your perspective as a female to your advantage. With strong skills in empathy and social and emotional intelligence, females make strong team players and project leaders and are excellent in listening to customer needs."
To learn more about how Australian manufacturing is changing and those driving this change, students, teachers and parents are encouraged to visit AMGC's free Manufacturing Academy to hear from leaders from across the manufacturing industry.
 AMGC - www.manufacturingacademy.org.au