LEADING AUSTRALIAN COMPANIES ON A ROLL WITH DAVI SYSTEMS
17-04-2015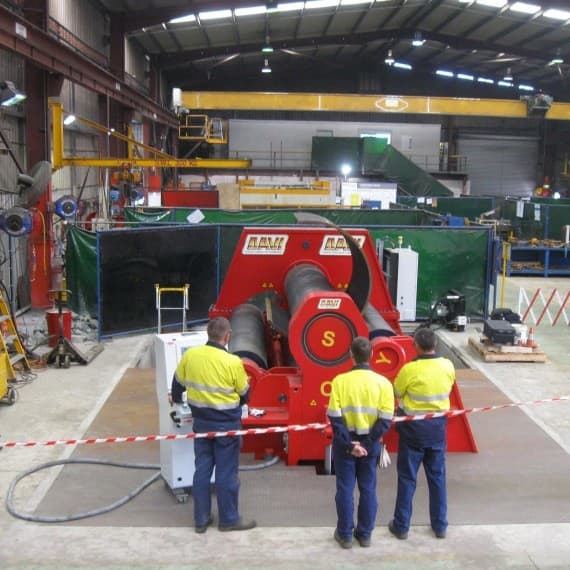 FES has assisted many Australian Companies to increase their Productivity, Efficiency and Profits (PEP) by investing in DAVI Rolling Systems.
DAVI Rolling Systems are ideal for a broad range of industries including shipping, mining, structural, civil, training & education, specialist stainless steel and general rolling services.
DAVI clients include:
Shipping 
Incat, Australia's premier shipbuilders, which exports "Big Cats" all over the World.
Civil
RPG Australia, Transarle, Shearform, Major Metals and many others.
Training
Victoria University have CNC Plate Rolls to prepare future technicians in the latest high tech rolling systems.
Mining
DT Hi Load and Joy Mining are companies that service the mining industry and have made huge gains in productivity with DAVI Plate Rolling Systems.
Stainless Steel Components       
Renowned companies specialising in high production component and vessel production ie Rheem Australia, Hilton Manufacturing, Heat & Control and others have all hugely benefitted with DAVI rolling systems.
Wind Towers 
DAVI Wind Tower Package is the most efficient rolling system available today, holding about 85% of the world market.
The companies that service these industries have all invested in DAVI Rolling Systems to stay ahead of their opposition by significantly increasing Productivity, Efficiency and Productivity (PEP).
Fabrication Equipment Supplies (FES) has been the exclusive Australian agent for high quality DAVI products since 2002.
Fabrication Equipment Supplies
Ph: 1300 556 576