Published 05-11-2020
| Article appears in November 2020 Issue
LDO Regulators low noise with high ripple-rejection ratio and enhanced power-line stabilization from Toshiba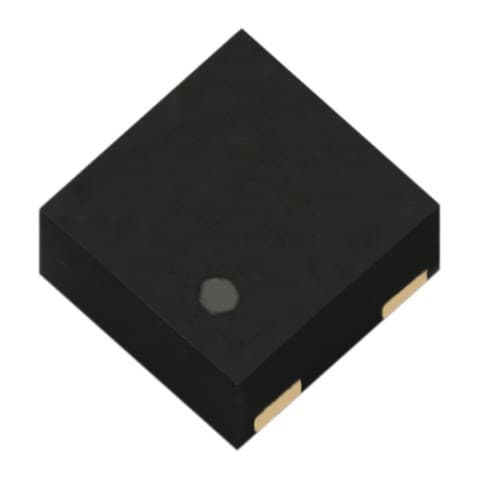 The TCR3RM Series of 32 LDO regulators bring enhanced power stabilization to DC power lines for mobile devices such as smartphones and wearable devices.
The new TCR3RM Series combines a bandgap circuit with a low-pass filter that allows through only extremely low frequencies, and a low-noise, high – speed operational amplifier, to realize an industry leading high ripple rejection ratio and low output noise voltage.
The 32 products in the lineup have a maximum output current of 300mA and output voltages ranging from 0.9V to 4.5V.   Customers can select output voltage by application.
The package is a compact DFN4C package, only 1mmx1mm, suitable for camera applications, audio applicatios, and for the RF circuits of power supply lines in mobile devices requiring high-density mounting.
In typical LDO regulators, when the frequency of noise on input voltage is over 1KHz, the ripple rejection ratio drops approximately 20dB for every 10 times increase in frequency.
For noise over 100kHZ, it drops approximately 40dB for every 10 times increase.
As a result the LDO regulator may not by sufficiently able to remove noise of over 100kHZ generated by DC-DC  converter circuits or similar circuits.
The new products offer an ample ripple rejection ratio and output noise voltage characteristics, even at noise frequencies of 100kHz or higher.
This contributes to stabilization of power supply lines, including high output voltage accuracy.
Applications are with mobile devices such as with smartphones, wearable devices, audio systems, RF circuits and more.
Key features of the product include; high ripple rejection ratio of
R.R.=100dB(typ.)@f=1kHz,Vout=2.89V and
R.R.=68dB(typ.)@f=100kHz,Vout=2.8V
Features also include low output noise voltage: Vno=5uVrms(typ.)@10Hz<f<100kHz; also low quiescent current: IB(ON)=7uA(typ>)@1out=0mA.  Finally it is thin and compact DFN4C package at 1x1mm, t=0.38mm(typ.)