Latest unemployment figures cause for concern: ACCI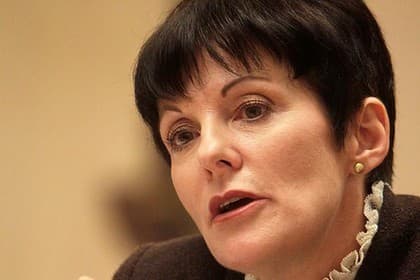 On face value the rise in unemployment from 5.9 to six per cent appears relatively benign, but when you look beneath there is reason for concern, says the Australian Chamber for Commerce and Industry (ACCI).
The number of people in employment rose by nearly 16,000, but full-time employment fell by 4000.
All of the new jobs created were part-time (15,000 male part-time jobs and nearly 5000 female part-time jobs). 
The biggest concern is the number of unemployed people rose by 20,300 to 741,700 in June 2014 (seasonally adjusted), says ACCI.
ACCI CEO, Kate Carnell said: "We all know these figures jump around a bit, but for unemployment to climb by 20,300 in a month is a concern.
"The Australian Chamber of Commerce and Industry has been trying to draw attention to a stagnation in the labour market for some time now, especially in relation to younger Australians. 
"The figures out today also tell us the labour force underutilisation rate for people aged 15-24 has risen by almost three percentage points over the last two years to May. It currently stands at 28.3 per cent."
Ms Carnell said the Federal Government has committed to serious long-term welfare reform to improve incentives to work and should be applauded for this.
However, incentives are needed for businesses to expand and create work opportunities.
"That is why ACCI has been leading the call for serious reform to penalty rates to provide business with the ability to expand opportunities, particularly for one of our greatest resources – our young people," said Ms Carnell. 
ACCI called on the government to stand firm and continue to push to repeal the carbon tax.
"Businesses need to some good news that their non-labour costs will decrease, thereby increasing their ability to employ."
Meanwhile, the Victorian Employers' Chamber of Commerce and Industry (VECCI) has called on the Victorian Government to lift the threshold at which a business starts paying payroll tax to $850,000 to assist 40,000 Victorian businesses.
"With another 15,000 Victorians looking for work as unemployment jumps from 6.2 per cent to 6.5 per cent (seasonally adjusted), both parties should be looking for initiatives to encourage employment, said VECCI chief executive Mark Stone. 
"It would generate jobs almost instantly," he said.
Mr Stone called on the government to lift the current threshold of $550,000 to $850,000.
"These figures show that youth unemployment is a major concern, especially with a 20 per cent drop in apprenticeships in the past 12 months."
Mr Stone said the figures highlight the need to progress job-creating infrastructure projects throughout Victoria, such as East West Link Stages 1 and 2 and regional projects such as Ballarat Railway Station and Geelong's Yarra Street Pier redevelopment.
These projects would create significant direct and indirect employment, benefit metropolitan and regional business and have an apprenticeship and traineeship element which will boost youth employment.