Latest technology on show at Electronex 2012
31-08-2010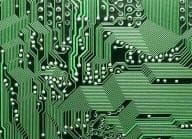 Australasia's largest electronics event, Electronex, returns to Sydney next month with new technology designed to improve manufacturing performance.
Visitors can bench test and compare the latest smart technology, components and equipment for competitive manufacturing and systems development.
The two-day electronics design and assembly expo is a great opportunity to see it all in one easy to access location.
This year's show will be held in conjunction with the SMCBA Design & Manufacture Conference 2012, which provides "knowledge base" solutions for design engineers.
Electronex will feature new product, system and component technology releases from more than 90 Australian and NZ based suppliers.
Electronex is held at Australian Technology Park, Sydney from September 12-13.
To register visit: www.electronex.com.au