Latest safety technology on show in Perth
17-04-2014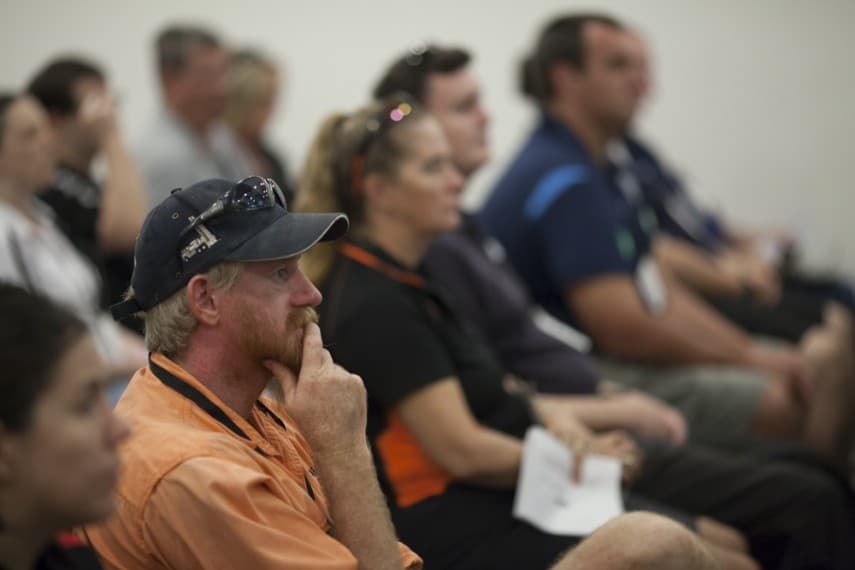 The Safety in Action show returns to Perth for the fourth time in June.
The two-day event will feature a comprehensive range of the latest safety-related products and services from across Australia.
To be held at Perth Convention & Exhibition Centre on June 11 and 12, the show will feature more than 150 exhibitors.
Leading manufacturers exhibiting include ATOM, Mayo Hardware and Toyota Material Handling WA – displaying their Toyota "SpotMe" intersection warning system to help improve forklift safety in busy warehouses.
Safety in Action Perth also offers an extensive free seminar program with presentations from leading safety experts.
Perth has experienced enormous economic growth in recent years, with a boom in the mining and construction industries.
The value of the mineral and petroleum industry alone totaled $102 billion in WA in 2012-13.
With the growth of mining production up 192% and construction up 134%, it is the imperative for employers to ensure the safety of workers.
The WA Government has announced a major overhaul in the way safety and health in the resources industry is regulated.
The Department of Mines and Petroleum (DMP) will co-ordinate the project, to be known as Reform and Development at Resources Safety (RADARS).
RADARS emphasises the need to redefine the cultural mindset surrounding three specific areas – mining and exploration, petroleum and geothermal energy, and dangerous goods.
The regulator will work with industry and employees to ensure a resilient safety culture is encouraged and maintained in a bid to reduce injuries.
Given the government's focus on the safety reform, Safety in Action Perth could not come at a more appropriate time.
Workplace Access & Safety will sponsor the new and improved safety seminar program opening on June 11.
Simon Ridge (Safety of Department of Mines & Petroleum WA), Nicole Roocke (Chamber of Minerals & Energy Western Australia) and Tom Martin (Norton Rose Fulbright) will lead a panel discussion on Mine Safety at the opening session.
Managing Director, Carl Sachs will chair another session entitled Are you ready for the revised AS1657 on walkways, ladders and platforms? which deals with major changes to Australian safety standards that safety professionals need to consider.
The seminar provide an outstanding opportunity for safety professionals to keep up-to-date with a constantly changing and evolving industry.
Attendance is free and you can secure your place online.
What: Safety in Action Perth
When: Wednesday, June 11 (9am - 4pm) Thursday June 12 (9am - 4pm)
Where: Perth Convention & Exhibition Centre
Organiser: Informa Exhibitions Australia
http://www.safetyinaction.net.au/perth/