FOR THE LATEST IN INNOVATION IT'S CeMAT AUSTRALIA 2016
30-04-2016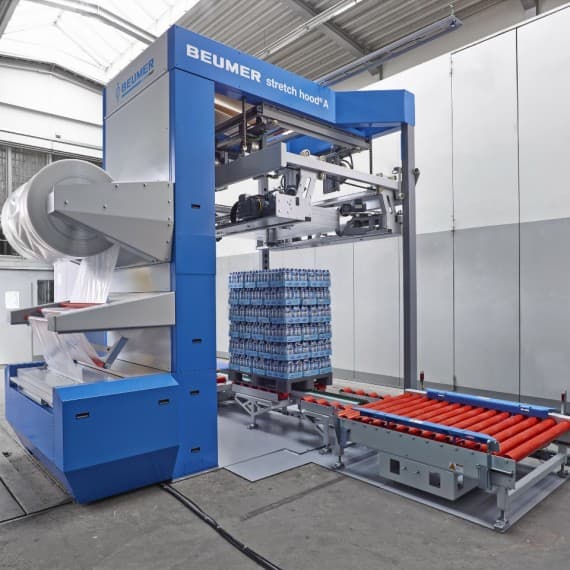 The term "innovation" is applied somewhat generously in many industries.
However, innovation truly is the heart of the materials handling and intralogistics industry.
Innovation combined with exceptional customer service is vital to ensure the industry continues to thrive long into the future.
From July 12-14 this year the industry's top names will gather at the Melbourne Convention and Exhibition Centre for CeMAT Australia 2016.
The exhibition will feature the latest advances that are shaping and improving the industry.
The exhibits will focus on how innovations can benefit the industry.
"Many companies include innovation as part of their strategy for numerous reasons, but they all have one thing in common: constant innovation makes their customers' experiences better, which in turn grows their businesses," says show director of CeMAT Australia, Sarah Haughey.
CeMAT Australia will bring together key innovators from across the globe, including Swisslog, which develops automated solutions for warehouses and distribution centres and KUKA Robotics, a leading manufacturer of robotic systems.
For the first time, the duo will have a joint exhibit at CeMAT Australia, to highlight the growing potential for human-machine collaboration to add value to customers' processes.
Greg Sale, CEO and Managing Director of KUKA Robotics Australia said: "Robots will be a critical component of the factories and warehouses of the future."
Shaun Roper, Managing Director of Swisslog Australia adds: "Swisslog and KUKA are well-equipped with the key technologies and specialised automation expertise required to play a key role in shaping this image."
Also thinking about the future is Vivid Industrial, which applies itself to the paradox of achieving human-centric lighting in industrial environments and drastically reducing business operating costs. 
The Melbourne based company firmly believes true innovation considers both the present and the future and with innovation at the heart of its approach, Vivid Industrial creates modular intelligent industrial LED lighting systems which strike the right balance in quality lighting, efficiency and long-term performance.
Custom Automation, a privately owned Australian company specialising in design and integration of automated material handling systems, agrees adding: "Advancement and reinvention comes through a strong need to identify and meet clients' ever-changing needs," said Marcus Rose, Sales Manager at the company. 
"We invest heavily in innovation and continuously develop our product range, beyond standard capabilities, by combining clever engineering with our vast knowledge in Materials Handling in order to design, build and implement equipment for unique and not so unique applications."
Innovation is imperative to the bottom line, as Custom Automation, Axis Industrial Solutions and Vivid Industrial are aware, because meeting customers' needs means greater efficiency and this drives the economy.
"As a 'tech' based company, innovation is integral in remaining relevant in the industry. If we fail to innovate and meet our clients' needs, we will quickly fade into the background becoming irrelevant and outdated," a spokesperson for Custom Automation said.
Paul Sanbrook, Director at AXIS Industrial Solutions, an industrial packaging supplier echoed their thoughts, saying its recent launch of the Loadhog Lid, was "a commitment to saving money and time by eliminating disposable packaging."
Similarly, Manhattan Associates, which provides advanced, omni-channel chain software to a number of clients in the logistics industry, adds that innovation should encompass all aspects of a business, including CSR and environmental strategies.
Raghav Sibal, Managing Director of ANZ, Manhattan Associates, said: "Current innovation is based on the evolution of the customer experience but the by-products of that innovation are also very exciting. For example, more efficient supply chains often lead to fewer trucks or transport vehicles and more efficient routes. This has a tangible impact on carbon emissions and helps organisations reduce their effect on the environment whilst also saving money."
Sustainability is also on Vivid Industrial's radar and an example of this is the cutting edge outcome based reporting capability of its Matrixx Intelligent LED Lighting System, which will be at CeMAT Australia. The modular LED lighting system houses an intelligent energy measurement and verification system, and is designed specifically to withstand the harsh Australian industrial environment - properties which can cut client's lighting energy usage by up to 90% and make project outcomes transparent and verifiable.
"There is no doubt that innovation is a major theme for the industry and we look forward to having exhibitors in one place, where positive discussion can occur, and which will shape the future landscape of material and intralogistics handling," said CeMAT's Sarah Haughey.
CeMAT AUSTRALIA 2016
The Global Logistics & Materials Handling Event
When: July 12-14
Where: Melbourne Convention & Exhibition Centre
Contact: Hannover Fairs Australia
Ph: 02 9280 3400
www.cemat.com.au