THE LATEST IN CNC PUNCHING TECHNOLOGY
15-03-2018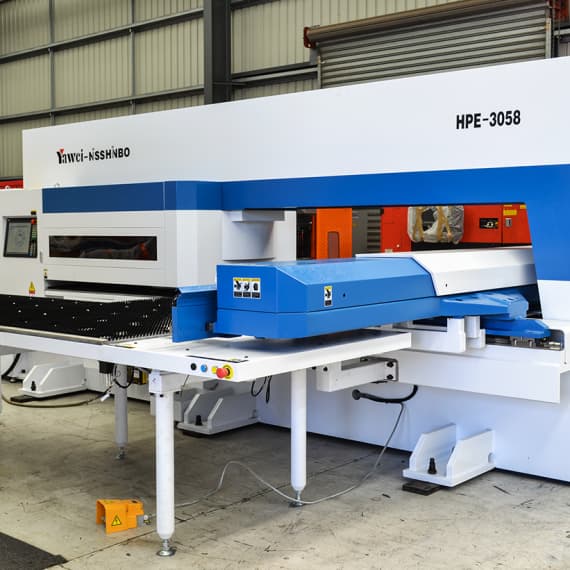 The Yawei Nisshinbo HPE Series from Applied Machinery is the latest in servo-driven Turret Punch Presses, providing high-end performance and power savings. 
A technology partnership between Yawei and Nisshinbo to produce these CNC turret punch presses has been a massive success.
Using German made servo-driven punching units, the HPE series machines are not only fast, they're also much quieter and more power-efficient than traditional punch presses.
With its rigid frame, precision servo-controlled ram, premium turret and brush table design, the HPE Series provides high-speed, high-precision punching performance with excellent repeatability.
This results in maximum productivity in high-volume production environments and huge savings in power consumption; in a time where electricity usage and carbon footprints are becoming more and more critical in day to day operations of many business across Australia, it's no surprise this has proved popular. 
If you would like to see a direct comparison to highlight the potential savings from one of these machines, Applied Machinery can provide a power usage comparison with any existing machine.
Applied Machinery
03 9706 8066
www.appliedmachinery.com.au