THE LAST STRAW FOR SINGLE-USE PLASTICS?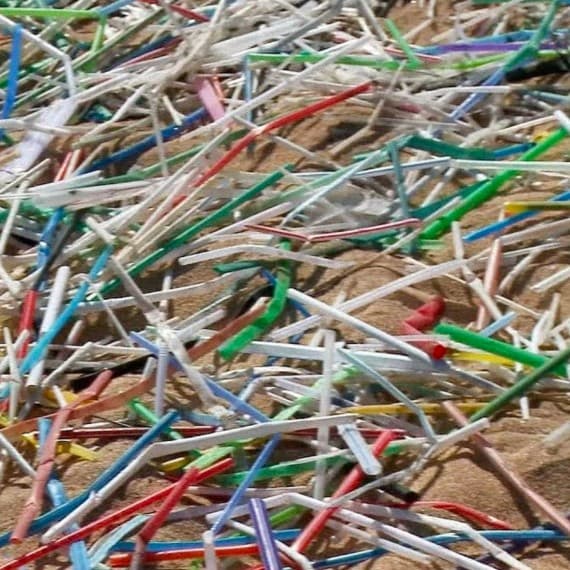 South Australia is set to lead the fight against polluting plastics by introducing a ban on certain single-use items including plastic straws, cutlery and stirrers.
The SA Government's policy document – "Turning the tide on single-use plastic products" – outlines the scale of the environmental problem and sets out its approach to solving it. Draft legislation will be released for further consultation later this year, with a view to enactment of a ban in 2020.
Industry response to the news of the impending ban has been positive, with Waste Management and Resource Recovery Association of Australia CEO Gayle Sloan saying: "SA is once again ahead of the pack and the hope is that other jurisdictions will follow suit and take similar action against single-use plastics.
"Regulating the use of single-use plastics will go a long way in avoiding the creation of unnecessary waste, reducing pollution and increasing reuse of materials. It is also hoped that such an initiative will assist in improving the quality of recyclable materials recovered in the state by eliminating contaminants often found in the yellow bin.
"Eliminating single-use items that have readily available re-useable alternatives is a great step in reducing waste generation and challenging the convenience paradigm that we have towards consumption. We really need to rethink what products we buy - do we even need them and how do we reuse or recycle them?
"WMRR looks forward to continued engagement with the SA Government as it develops legislation for the ban. Changing single-use plastics behaviours is challenging and WMRR encourages the Government to also think about effective education and communication to complement the roll-out of the ban, including how to encourage avoidance in the first instance, as well as incentives and rewards to assist businesses as they transition in 2020 when the ban in enacted," Sloan concluded.