LAST CHANCE TO SEE WAREQUIP AND MATERIALS HANDLING DISPLAYS AT CEMAT 2015
05-05-2015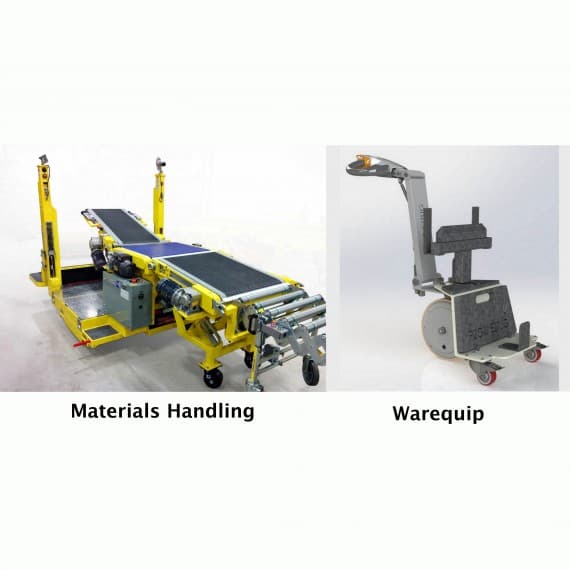 Materials Handling and Warequip, two leaders in the Australian materials handling sector, will have a large range of innovative products on display on the final day of CeMAT 2015 today.
Australia's first CeMAT, the world's largest intralogistics and materials handling event, is being held at Sydney Olympic Park, Homebush from May 5-7. 
Warequip, an industrial vehicle expert, will have a broad range of vehicles on show from Polaris and Taylor Dunn. 
Warequip will also display the EZ Wheel – the first electric wheel integrating the motor and batteries into one compact powerful drive system.
The compact design allows the EZ Wheel to be fitted easily to almost any application where space is an issue.
Wireless options are also available allowing control handles to be fitted without any cabling required.
This reduces fitting time and costs while allowing the trolley to remain ascetically pleasing.
The Warequip team will be available at CeMAT to discuss your materials handling requirements.
And the Materials Handling team will demonstrate a safer, faster way to load and unload loose loaded containers.
Recently released to the Australian market place, the Destuff-IT ergonomic assist device helps workers prevent the risk of injury when loading and unloading products into and out of containers and trailers.
Destuff-IT has an on-board drive system to move in and out of the containers and has a pivoting conveyor, with a high grip belt.
This can be effortlessly guided up and down, left or right to place a product in the desired position and a height adjustable platform puts operators in the best ergonomic position.
An expandable/flexible powered convey follows where the Destuff-IT goes.
Materials Handling
Ph: 1300 65 00 35
Warequip
Ph: 1800 337 711