LAST CHANCE FOR FAME AT ARBS 2020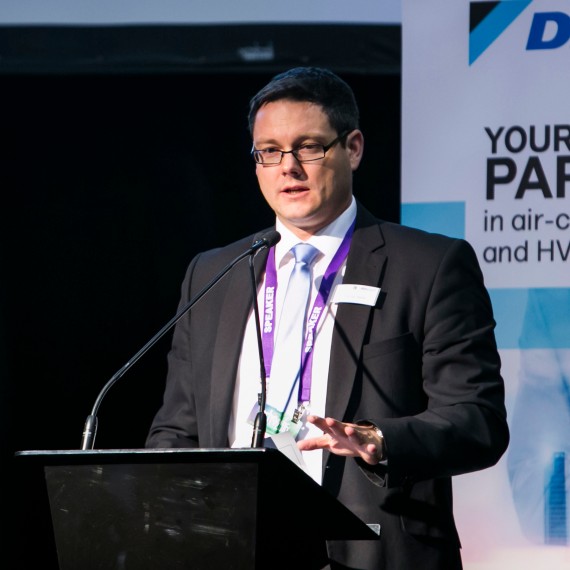 Thomas Heine: "a great experience"
ARBS has issued its final call to air conditioning, refrigeration and building services industry professionals to submit abstracts for seminars, panels, and workshops to be delivered at next year's show in Melbourne.
ARBS 2020 will run from 19th to 21st May at the Melbourne Conference & Exhibition Centre, and history has shown that the opportunity to present at ARBS is not to be missed.
Thomas Heine, Sales and Market Manager EC Upgrades, CMVP of ebm-papst A&NZ believes the ARBS seminar programme is a valuable networking opportunity to share knowledge and future trends and says participating as a speaker is "a great experience and also changes the way you think about shared knowledge.
"Years later people still refer to my presentations and it's a great starting point for conversation as well as a valuable networking opportunity. Moreover, the peer industry review of my presentations makes it even more credible," says Heine.
Two seminar programmes will run in 2020: the Speaker Series delivering industry-wide information on new technologies, updates, case studies and forums on innovation and best practice; and the IBTech Insight Series focusing specifically on smart buildings and property technology.
Anyone considering joining the industry elite and presenting at ARBS will need to act now. The call for presenters is in the final stages, and speaker places are filling fast. Guidelines and submission forms are available for download at www.arbs.com.au.