Published 13-05-2019
| Article appears in June 2019 Issue
LASER SCANNERS TRACK DOWN RAILWAY WEAR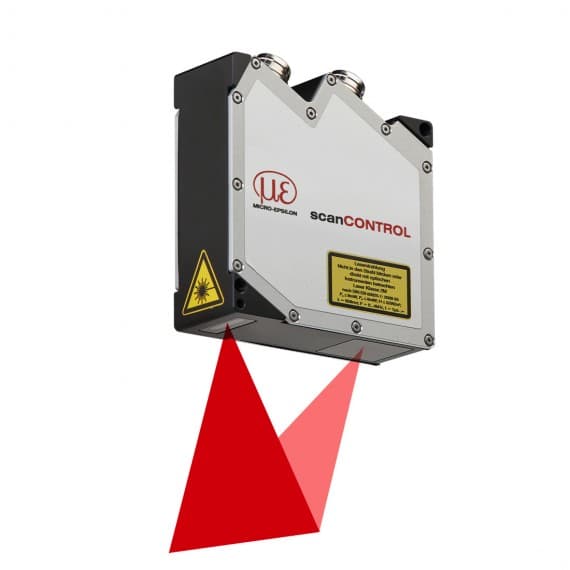 Railway tracks suffer continuous wear and tear due both to operating stresses and weathering. And today, with increasing volumes of rail traffic and higher-speed trains, the stresses and loads are increasing.
It is crucial to ensure that rail tracks remain in good working order as the consequences of track failures can be fatal. Scheduling a regular inspection routine is one of the key methods for maintaining the condition of the rail tracks to avoid incidents.
One of the critical parameters to look at is the condition of the rail head: if the wear is too high, a train may potentially derail from its course, which could be fatal.
Laser scanner technology can be used for measuring the profile of the rail track. And the scanControl 2D/3D profile scanner from MicroEpsilon is capable for measuring these profiles at high speed, up to a maximum of 4kHz.
For more accurate measurement of rail wear, two scanControl devices can be used simultaneously to measure the entire rail head profile. And up to four synchronously operated scanners can be mounted into one measurement wagon, enabling simultaneous profile measurement on both side of the rail tracks.
This scanControl system can record profiles in high-speed mode at up to 100km/h, which makes it one of the most efficient rail monitoring systems in the world.
The recorded profiles are continuously compared with the reference profile stored in the database. This allows defects to be identified in real time so that any maintenance actions necessary can be scheduled in a more efficient way. The locations of the faulty tracks can also be easily identified as the deviations from the reference data are marked on a map using GPS.
The systems can also be used under different weather conditions and can be customised to include an additional protection housing.
Bestech Australia
03 9540 5100
www.bestech.com.au