LASER DIODE MODULES HAVE GLOBAL APPLICATIONS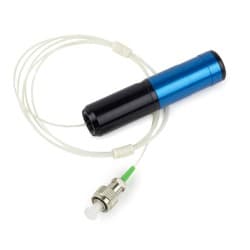 Scitech now offers the Global Laser range of laser diode modules covering a wide range of applications, including machine vision, alignment, measurement, positioning, scientific and military.
Standard products include red, green, blue, and infra-red wavelengths with powers up to 200mW. Optical outputs include elliptical and circular spots, lines, crosses and diffractive optics. The inbuilt control electronics provide power stability over time and temperature as well as a comprehensive range of modulation features.
Global Laser also supplies custom devices, and to date has produced more than 25,000 product variations to meet specific requirements.
There is a range of accessories to complement the laser diode modules, including a full line of mounts, brackets, rails, cables, power supplies, laser drive electronics and laser safety glasses.
Scitech
03 9480 4999
www.scitech.com.au