Largest Aussie Made product directory now live
31-08-2010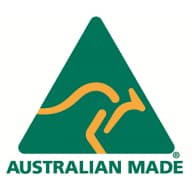 The Australian Made Campaign has launched its new website to help consumers find genuine Australian products and produce.
The site www.australianmade.com.au, features more than 10,000 products from thousands of Australian manufacturers, processors and producers.
Consumers can quickly and easily find locally made, grown or caught products.
Only products certified to carry the Australian Made, Australian Grown (AMAG) logo – Australia's only registered country-of-origin trade mark for genuine Aussie products – can be featured.
Every business has its own online listing, fully searchable by name or products offered and integrated with social media.
"Australian shoppers are looking for local products and they are looking for them online – this website provides a gateway for Australian businesses of all sizes to connect with those shoppers," Australian Made Chief Executive, Ian Harrison, said.
"Consumers can be sure that the products they source via the Australian Made website are grown and manufactured right here in Australia, in Australia's clean, green environment and to Australia's high health and safety standards."
The new website is also home to the Australian Made Club, which is free to join and offers members access to giveaways and competitions each month.
The new site is part of a major new media campaign encouraging consumers to look for the logo when shopping.
The campaign features real manufacturers encouraging Aussies to buy local, and will run across TV, print, radio and online throughout the remainder of 2013.
The campaign is timely, with recognition of the AMAG logo at an all-time high of 98 per cent, according to recent surveys.
The survey findings also show consumers are becoming more aware of the need to invest their shopping dollars back into the local community.
According to recently released research by Roy Morgan Research, 87.4 percent of Australians want to buy food produced in Australia and 88.5 percent are more likely to buy Australian-made products over products manufactured in other countries.
"We need to continue to support local products and produce - and the manufacturers and growers behind them, said Mr Harrison. "Because reinvestment in our communities is the key to securing local economic development, jobs, training and career opportunities for our kids – and a better future for all Australians.
"It's time to buy Australian."
To find out more visit www.australianmade.com.au.