LAPP boosts local access to low-smoke zero halogen cabling amid toxic fire fears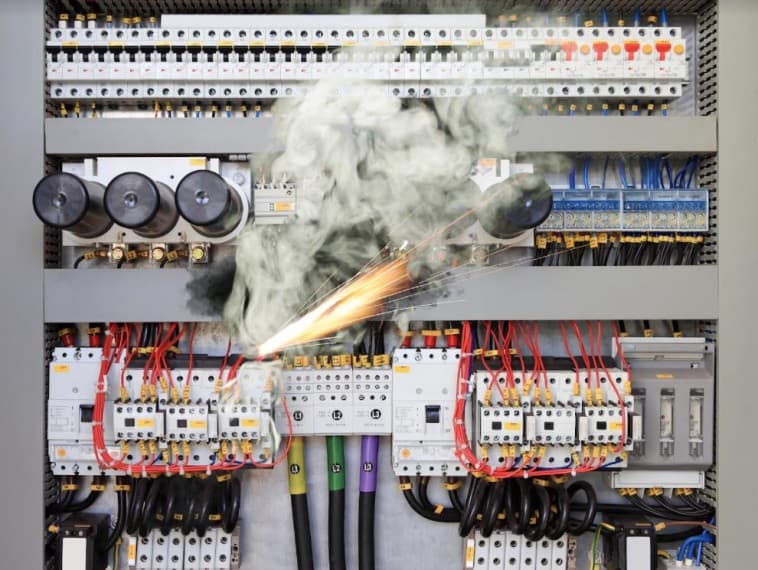 Global cable systems technology leader LAPP has radically stepped-up availability in Australia of internationally proven ranges of low-smoke, flame-retardant, zero halogen cabling systems in response to rising awareness of risks to life and property from toxic fumes.
LAPP Australia General Manager Mr Simon Pullinger said the new move to comprehensively expand stocking of the low smoke halogen-free types of its top selling OLFLEX, UNITRONIC and ETHERLINE ranges comes in response to strong Australian demand.
LAPP now offers the widest range of purpose-designed low-smoke halogen-free cables in the market (500+ lines). Uses include building and construction, data and telecommunications, energy and resources, infrastructure and utilities, broad industrial ethernet and automation categories, and medical and chemical processing, said Mr Pullinger.
The multi-tiered product ranges now stocked here for rapid delivery – and backed by a free cut-to-length service tailored to individual projects – range from single-core and multi-core power and control, screened and unscreened data transmission and industrial and LAN Ethernet cables.
All are tested to the highest global standards and trusted in more than 50 countries to deliver additional safety and optimum protection for applications involving large numbers of people at risk of being asphyxiated and major concentrations of vital electronic and communications equipment that could be rendered useless by destructive acidic fumes.
 "Specifiers now are profoundly aware that smoke and poisonous fumes can be a greater risk to lives and property than fire alone," said Mr Pullinger. "With the increased demand for safety and risk management in public and private commercial infrastructure, specifiers and their contractors are now being advised to install materials that provide the greatest assurance of safety and protection. This duty of care extends across a broad spectrum of industry designers, specifiers and managers, including architects, engineers, construction, infrastructure and HVAC managers. It applies to data and telecommunications specialists, and electronic and IT systems installers particularly, working on projects including transport facilities, major public and private buildings, materials handling, industrial automation, Industry 4.0 applications including manufacturing, energy and resources, food and beverage and primary processing, including in wet environments."
LAPP Australia's locally stocked ranges – selected to be particularly useful where fire hazard is a consideration and where high-value property is concentrated – include:
Suitable for both fixed and flexible installations, including airports, railway stations, transport facilities, air conditioning, industrial machinery, and plant engineering.
A halogen-free control cable, flexible and screened for various applications, including those in public buildings and industrial plants.
A halogen-free control cable, oil-resistant, screened, very flexible and cold-resistant down to -30°C, EN 45545-2 certified for railway/rolling stock application.
OLFLEX® CLASSIC 128 H BK 0.6-1kV, CLASSIC 128 CH BK 0.6-1kV, and OLFLEX® CLASSIC 128 H BK SC types
Provide cost-effective halogen-free control cables with outstanding fire-resistant characteristics. These space-saving cables are ideally suited to public buildings and industrial plants, and are weather-resistant according to ISO 4892-2.
New SC LSZH 110 range + SDI 110 + EARTH 110
Low smoke gas density is a very important part of the LSZH cable. Both smoke inhalation and the amount of dark smoke in fire that can prevent people from finding escape routes is a major factor in fire-related causalities. LSZH cables are the recommended cables for Green Star rated building projects due to the low toxicity and low smoke design. LSZH cables don't require PVC Best Practice certification as there are no PVC elements in the cable construction.
UNITRONIC ROBUST C and UNITRONIC® ROBUST C (TP)
For halogen-free data transmission with a colour code according to DIN 47100 standards. It is resistant to a wide range of chemical media. (TP signifies a twisted pair option.)
The same advantages of other LiHCH cables but with twisted pair arrangements to facilitate de-coupling of circuits, and a thinner copper wire braid to project the cable against external electrical influences.
ETHERLINE H CAT.5e 2-Pair
Can be used for Industrial Ethernet in harsh industrial environments. These cables feature a PUR (polyurethane) jacket and a 1000V UL-rating for installation next to power cables.
ETHERLINE PN CAT.6A FRNC FLEX FC
For flexible use PROFINET applications with four pairs. This range can come with PVC or FRNC (flame retardant non-corrosive) outer sheath and has UL-approval.
ETHERLINE ROBUST Cat.7 FLEX
Designed for PROFINET applications, halogen-free, TPE sheath, and features good chemical and weather resistance.
 Vital tests for LSZH cable
 Mr Pullinger said the biggest issue facing new users of LSZH cables is a full understanding of what is a true low smoke zero halogen cable.
"This is a key consideration in risk management and safety, because to be assured you are selecting a quality cable that will offer security during fire, it must pass three tests contained in IEC and VDE standards, pertaining to halogen content, low smoke density and flame propagation.
"These tests are all encompassed in LAPP's range of low smoke halogen free products, which are stringently tested to ensure peace of mind when installing these cables where human life or valuable property are exposed to a high risk of fire hazards."
Toxicity of smoke is of particularly great concern within enclosed spaces where means of escape are limited. "Examples include mass transit vehicles and facilities and offshore oil and gas platforms and ships, for example, where life is very much at risk. But it is also becoming critical to use halogen-free products around areas where electronics are present, with examples of particular concern including data centres handling vital information, hugely expensive production facilities and telecommunications equipment upon which entire communities depend, particularly in emergencies."