Published 23-03-2021
| Article appears in April 2021 Issue
LAPP Australia celebrates achievements of its founder, born 100 years ago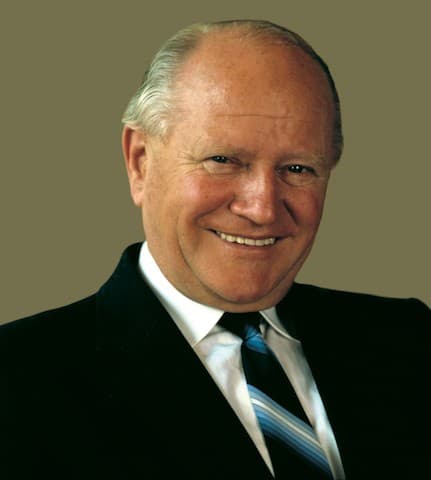 Oskar Lapp, inventor of the coloured-core cable.
The life of a technology pioneer whose cables, connectors and automation innovations are helping facilitate automation and Industry 4.0 transformations now sweeping the globe is being celebrated in Australia this month on the 100th anniversary of the birth of Oskar Lapp.
LAPP Australia is one of the latest and highly successful members of the global family of LAPP companies employing more than 4,500 people across the world, with 20 production sites, more than 40 sales companies and around 100 international representatives.
The company founder began his lifetime of engineering innovation after escaping as a POW of the former Soviet Union and setting about to reshape the cables and connectivity landscape at a time when the cores of such products were all black or grey and electrical engineers had difficulty assigning the cores to the correct ends when connecting. Solving the puzzle required a complex process, known as continuity testing.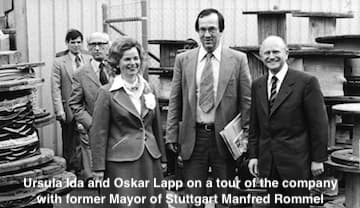 When Mr Lapp invented a flexible cable made of coloured cores, Olflex was born. It was the first industrially manufactured power and control cable – an invention that revolutionised connection technology and which is today among a range of more than 40,000 products sold globally and in Australia. The range includes Unitronic data transmission systems, Hitronic fibre optic cables, Skintop screwed cable glands, Silvyn cable protection and guiding systems, Epic industrial connectors, Etherline data transmission systems for Ethernet technology and Fleximark marking systems.
LAPP Australia general manager Simon Pullinger says companies of the LAPP group have remained in continuous family ownership with the same spirit of innovation, quality and outstanding service since it was founded in 1959. That was the year that Mr Lapp escaped from East Germany and, with his wife Ursula Ida Lapp, borrowed 50,000 marks to start a company that began work from their garage. It now turns over more than $1.7 billion.
"The outstanding success of the local LAPP company is strong testimony to the innovation and enduring family values of service, quality and integrity of a great inventor and passionate entrepreneur, who died in 1987 but whose family-owned company is now celebrating 100 years from the birth of its founder on March 20, 1921," said Mr Pullinger.
As with so many start-ups today, the Lapp's business began from the garage of their house, which was in Stuttgart-Vaihingen. Mr Lapp took care of sales while his wife looked after the accounts, orders and logistics from home, while taking care of their young children. Today she is honorary chairwoman of the company's supervisory board and present at important events for the company.
"The relevance to Australia of Oskar Lapp's legacy is profound. His inventions have helped shape connection technology worldwide and continue to advance today," said Mr Pullinger.
"The establishment of LAPP Australia has given this country direct access to the best technologies relevant to the seismic industrial changes now shaping the world, such as Industry 4.0 and the need to future-proof rapidly evolving industries.
"His family-based legacies of integrity, service and innovation have continued the LAPP success story here," said Mr Pullinger, who is delighted to see the LAPP Australia organisation continue to grow since it was established three years ago to bring a new dimension to service for future-focused industries in Australia.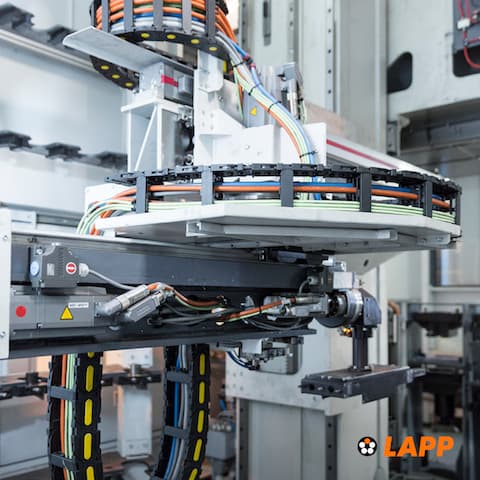 LAPP Australia markets include manufacturing and plant engineering (including automation, robotics and process engineering systems); electrical engineering systems and energy systems (including wind and solar green energy); machine building and machine tools; food and beverage; automotive, rail and mobility systems; intelligent buildings and infrastructure; and the resources industry (including mining and oil and gas process engineering). Besides the 40,000 products in LAPP's global range to which LAPP Australia has direct access, the local company has expanded its depth and range of technologies sixfold in just two years.
"In keeping with the traditions of Oskar Lapp, we always want to offer the best solution. So, if the customer cannot find what they are looking for in our local or global ranges, our experts are on hand to develop a solution in partnership with the customer, throughout Australia," said Mr Pullinger.
See also: Oskar Lapp 'still a great role model today' and The Oskar Lapp Foundation