Published 03-11-2020
| Article appears in November 2020 Issue
Lang Technik stamping technology now available for round parts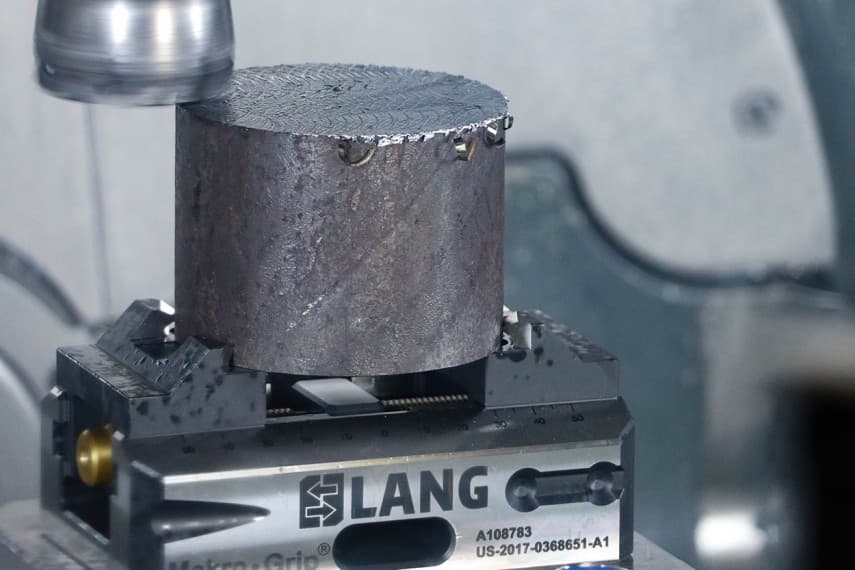 Lang Technik is a leading workholding manufacturer and known for their respected product Makro-Grip range: the Makro-4Grip.
 
And they have added a new product to the range, the innovative clamping system allows Lang's stamping technology to now be used for round parts.
 
The stamping is a patented form-closure technology which provides the highest holding power for 5-face machining worldwide.
 
Often referred to as pre-stamping, it involves the workpiece being stamped outside of the machine tool with up to 20 tons of hydraulic pressure.
 
Clamping scenarios that require high holding power, no work stop in the machining area or where the danger of workpiece deformation exists, can be mastered with the stamping process.
 
Dimac Managing director Paul Fowler says the Makro-Grip stamping technology provides tremendous material savings from the minimal clamping edge requirements.
 
So that any company involved with workpiece milling of round parts can benefit from the technology with cost efficiency.
 
Mr Fowler adds that Lang's stamping technology is still the benchmark with processing raw parts in 5-axis machining.
The Makro-Grip vise range includes the Dual-Clamping vise, the Makro-Grip Automation and the Profilo Clamping vise; a clamping system for all shaped parts allowing for the use of different types of profile jaws on one vise body.
 
The Universal Avanti vise offers great handling characteristics and enormous set-up time savings thanks to a quick jaw exchange system.
 
Because all Lang Technik's extensive products come from the one place they are perfectly matched and interfacing problems with other systems do not exist.
 
The modular building system and the multitude of combinations and capabilities are the reason that their workholding systems can be used in almost any machining centre.
 
DIMAC - www.dimac.com.au