Published 13-10-2021
| Article appears in November 2021 Issue
Lactalis Australia Increases Agv Fleet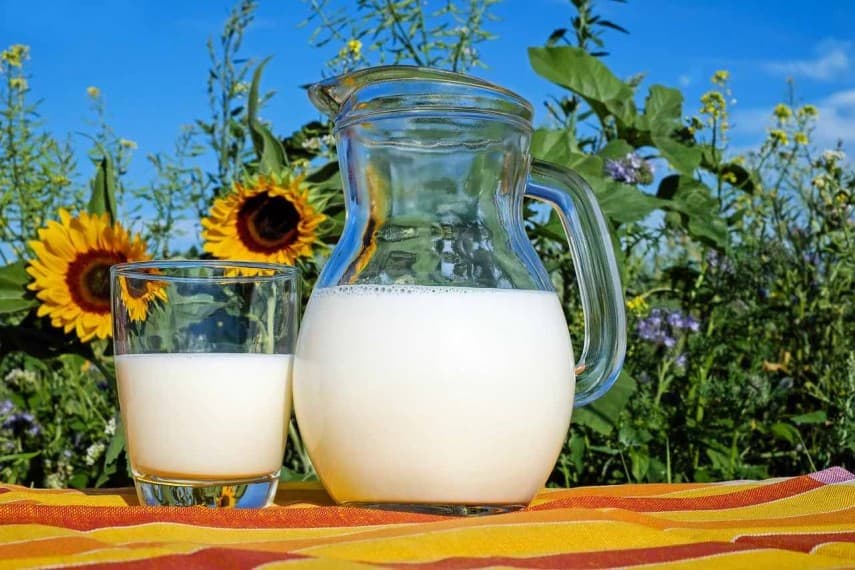 Building on its initial deployment of four Dematic Automated Guided Vehicles (AGVs), Lactalis Australia has invested in an additional AGV for its fleet, in a bid to boost warehouse-wide efficiency at its Lidcombe Milk Site in NSW.
"Dedicated to investing in and growing the Australian dairy industry, as well promoting Australia as a high-quality producer for the Asia Pacific region, this transition into site-wide automated operations with AGVs has helped Lactalis to significantly streamline our operations," said Kristian Brennan, National Logistics Optimisation Manager at Lactalis.
The fleet of AGVs work to retrieve pallets from an inbound conveyer system from production, and then feed the pallets into an order buffer, releasing the pallets at a declined angle onto pallet live storage racking. AGVs are capable of operating 24/7 in both small and large spaces and managing tight traffic at speeds of up to 1.7 metres per second.
The AGVs manage the transportation of pallets of milk at the Lidcombe site and are capable of lifting loads of up to 1.2 tonnes to a height of six metres. Additionally, the AGVs are well suited to working at the site's chilled environment, which has a temperature of just 2 to 4 degrees Celsius.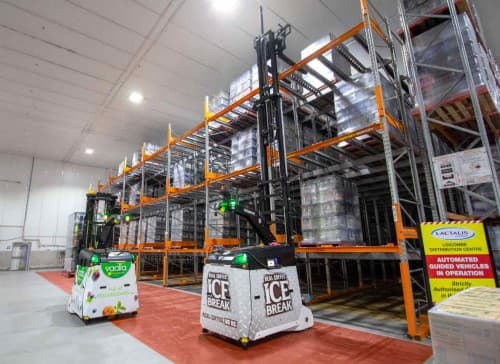 AGVs are an innovative automated solution that use sensors and laser scanners to navigate with precision for safety around workers and any obstacle. They are powered by Lithium-Ion batteries and can drive themselves onto charging floor plates at times of inactivity to be fully charged in just 2 hours.
"Lactalis is a fast-growing company in Australia, and now with a complete fleet of AGVs, they are able to automate several areas of the warehouse, which allows them to optimise picking and dispatch operations across the board," said Tony Raggio, General Manager AGVs at Dematic."
Dematic is an intralogistics innovator that designs, builds and supports intelligent, automated solutions for manufacturing, warehouse and distribution environments. With engineering centres, manufacturing facilities and service centres located in more than 25 countries, Dematic's global network of 10,000 employees have helped achieve more than 6,000 worldwide customer installations for some of the world's leading brands.
Lactalis has 2,500 employees, working closely and constructively with some 500 Australian farmers to produce the finest dairy goods in the country. Pauls Milk, Ice Break Iced Coffee, Tamar Valley and Vaalia yoghurt, Oak and Breaka flavoured milk are leading examples of Lactalis Australia products.