LACK OF DIVERSITY IN AUSTRALIAN AND NEW ZEALAND BUSINESSES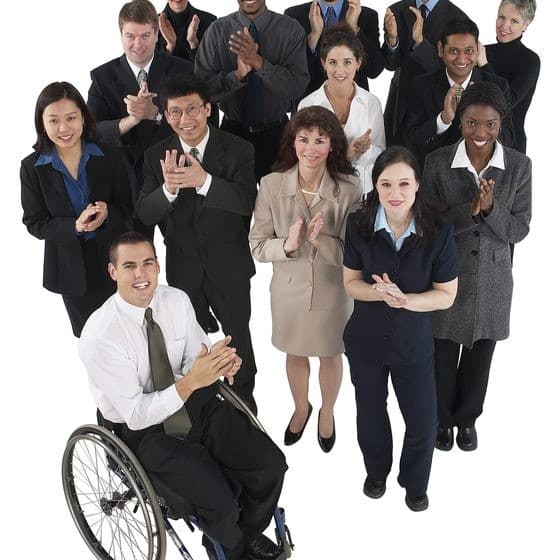 New research from Australia and New Zealand shows that discrimination by gender, race, disability and age in workplaces is still widespread in those countries' 3.5 million businesses, with 82 per cent of survey respondents, the equivalent of 15.5 million professionals, acknowledging it in today's workforce.
A report by global recruitment consultancy Robert Walters, titled Embracing difference, shows that 9 in 10 women feel discrimination exists in today's workplaces, compared to 73 per cent of men.
"Despite 72% of employees feeling that their workforce was diverse, we have so much more work to do, beginning with introducing and promoting diversity frameworks in organisations," says James Nicholson, Robert Walters' Managing Director Australia and New Zealand. "53 per cent of professionals were unaware if their organisation had a diversity strategy to address discrimination.
"Of the industries surveyed, the technology sector performed the best thanks to initiatives that have encouraged female participation, such as Girls in Tech, which promotes gender equality and diversity in recruitment practices. The tech sector is showing great leadership and progress in this area."
The report also identifies the two most common types of diversity discrimination that require the most urgent attention: recruitment and remuneration. One in five respondents believed they had been overlooked or disadvantaged during recruitment processes because of their gender, while more than half of female respondents believed they received less pay than men for jobs at the same level of seniority, compared with 16 per cent of the men.
While highlighting the problems, the report is also quick to identify the positives of a diverse, inclusive and positive workplace.
"The advantages of a diverse workforce are numerous, with respondents believing a diverse workforce, free from discrimination, enabled a more skilled workforce (67%), greater creativity and innovation (63%) and the ability to attract and retain the best talent (60%)," Nicholson says.
"At the end of the day diversity is something worth pursuing. It is more than gender, disability and race. It is truly about representing as many facets of society as we can in our workforces. It is about choosing to include rather than exclude – to embrace difference not exaggerate it. And it is about making our organisations stronger. Because a diverse workforce creates a stronger culture and is ultimately more productive and profitable."