LABOR UNVEILS PLAN TO 'SECURE METAL MANUFACTURING'
15-04-2016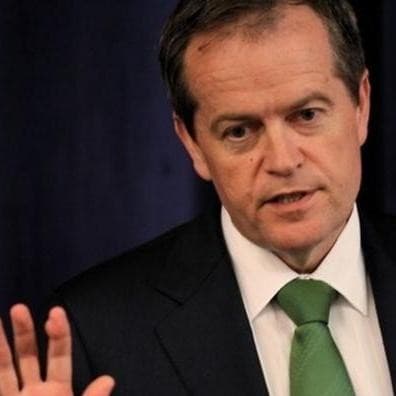 Opposition Leader Bill Shorten has unveiled a new Labor plan that he says will secure the future of Australia's metal manufacturing industry.
The six-point plan would be implemented within 100 days of winning office if it wins the federal election, Mr Shorten says.
"A Labor government led by myself will do everything we can to make sure that we keep making steel in Australia," Mr Shorten told reporters during a recent visit to Bluescope Steel in the NSW Illawarra.
His visit follows a decision last week by mining and steelmaking group Arrium to call in administrators.
The Labor plan will include measures to ensure Australian standards are upheld and seek to maximise the use of local steel in government projects.
It would also examine anti-dumping measures amid claims that cheap steel, particularly from China, has been sold below cost and put major pressure on Australian producers.
The plan stops short of mandating the use of Australian steel on taxpayer-funded projects.
A Labor government would also set up a national steel supplier advocate.
"What we need is an advocate for the steel industry to make sure Australian steel is getting the best story told about it possible," Mr Shorten said.
However, Industry Minister Christopher Pyne has labelled the plan "a giant steel backflip" by Labor.
"Only last week Bill Shorten and Labor were calling for the mandating of Australian steel for all Australian projects, Mr Pyne said in a statement.
"Now he has retreated from these economically reckless comments."
Mr Pyne said any plans to mandate steel purchases in Australia would put at risk Australia's vital free trade agreements. 

 
Also, Labor's plan is to appoint a public servant as an advocate for the steel industry is flawed, Mr Pyne said.
"It is the job of the Industry Minister to be steel's strongest champion.
"The last thing the workers of Arrium and Bluescope steel need is yet another public servant in Canberra."
And Greens industry spokesman Adam Bandt said Labor's plan was "too weak."
He welcomed moves to reduce the dumping of foreign-produced steel in Australia, but said Labor should add a seventh point: don't sign the Trans-Pacific Partnership.
"If Labor is serious about saving the Australian steel industry, it will commit to not signing Australia up to the TPP," he said.
The Greens would also like to see government projects use at least 90 per cent local steel.
The Australian Workers' Union welcomed Labor's direction, but said more detail and hard targets were needed to ensure the industry's future.
"What Mr Shorten has announced today is an encouraging framework, but it needs to be built upon," AWU national secretary Scott McDine said.
Labor says Australia is at risk of becoming the only advanced economy in the world without a steelmaking industry.
Ai Group Chief Executive, Innes Willox, said the Labor plan is a welcome contribution.
"If combined with other more proactive policies, the Labor plan could represent an important breakthrough in Australia's response to the global challenge facing the upstream metals sector," he said.
"Any plan for the metals sector should have a major focus on the proactive development of Australian capabilities and international engagement aimed at cultivating globally competitive producers of high-value, specialist metal products."
The Labor plan includes doubling the funding for the Australian Industry Participation Authority; creating an Australian Industry Participation Board and creating a National Steel Supplier Advocate. 
"These initiatives could and should be used as a platform for a more ambitious authority charged with co-ordinating an industry-wide effort to build domestic capabilities in areas where Australia can establish areas of competitive advantage."