LABOR PLAN TO SAVE STEEL INDUSTRY
12-04-2016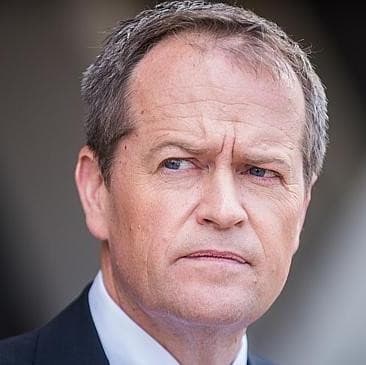 Opposition Leader Bill Shorten says a Labor government would "co-invest" with industry to help manufacturing.
Mr Shorten told the Sky News People's Forum he would help struggling steel manufacturer Arrium by helping it invest in productivity-increasing technology.
"I make no apologies for being nationalistic in my vision for Australia's economic future," Mr Shorten told the Forum earlier this week.
Mr Shorten outlined a number of other policies ahead of the election in front of 100 undecided voters in the north Brisbane seat of Petrie, who had the opportunity to pose questions.
The Opposition Leader appeared to have been persuasive with 68 per cent of the audience saying they were more likely to vote for Labor after hearing him speak.
Nine per cent of respondents were less likely, while 23 per cent were undecided
The opposition leader reiterated his party's commitment to fully funding the Gonski education reforms, as well as allocating funding towards boosting places for students studying Science, Technology, Engineering and Mathematics (STEM) subjects.
"Each year, if we are elected, we will provide 20,000 HECS free places for students studying science technology engineering and mathematics," Mr Shorten said.
Mr Shorten claimed Malcolm Turnbull's "ideas boom" would not be sustained unless the Coalition prioritised education.
"If you want to be an innovation nation, you have to be an education nation," Mr Shorten said.
Mr Shorten said Labor has fully costed its election promises.
But Immigration Minister Peter Dutton, who spoke to Sky News Political Editor David Speers after the forum, slammed Bill Shorten for not telling viewers how he would pay for all his promises.
"I think what we saw tonight was a gross act of irresponsibility of holding out false hope to people, stuffing their pockets full of borrowed cash because the Labor government when they were last in power plunged us into enormous debt," Mr Dutton said.