LABOR FULL STEAM AHEAD ON QUEENSLAND MANUFACTURING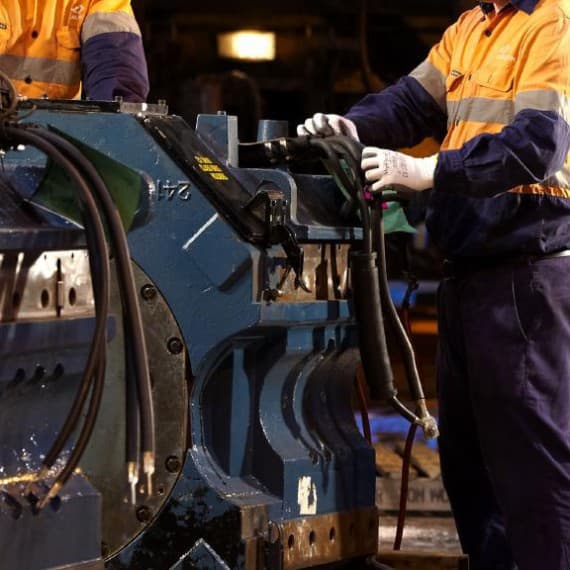 The past few years have seen tens of millions of dollars directed to Queensland manufacturing, as the state government focuses on shoring up the local manufacturing sector and building infrastructure to facilitate growth and connections.
In 2017, Rockhampton MP Barry O'Rourke promised $10 million to develop a manufacturing hub in Rockhampton, naming the project one of his key priorities once he took office.
Now,  O'Rourke says discussions are ongoing about the economic opportunities for Rockhampton, with concrete proposals for the manufacturing hub coming into shape. 
"There have been early conversations also with Cameron Dick, Minister for State Development, Infrastructure and Planning and Minister for Manufacturing on progressing plans for the development of Rockhampton as a manufacturing hub and centrepiece for industry in our region and a large amount of work is now required to progress this development," he said.
"I am advised that targeted consultation to better understand the needs of the manufacturing sector in Rockhampton is currently being scheduled by the Department of State Development, Manufacturing, Infrastructure and Planning to commence in Rockhampton in late February/early March."
O'Rourke's push for a Rockhampton hub is in good company, with the state Labor government establishing manufacturing hubs in Cairns (to support maritime industries around the Port precinct), and Townsville (in the wake of the Yabulu Nickel refinery's closure).
"Queensland Made is exactly what is needed in the region to assist businesses and help unemployed workers into new jobs,'' said Keppel MP Brittany Lauga.
Central Queensland has been the focus of opinion pieces by Labor's Kim Carr and Anthony Albanese, as they call for Australia to protect its railway steel production.
"Governments need to act to preserve jobs and skills in Australia, and to ensure that the necessary intellectual property can be transferred to manufacturers in this country," said Carr.