Labor calls for inquiry into decline of manufacturing
15-02-2010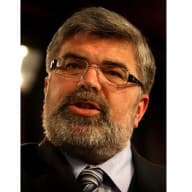 Labor's industry and innovation spokesman Kim Carr has moved in the Senate for a full inquiry into the decline of manufacturing in Australia.
The move to establish the 15-month investigation follows the collapse of Australia's automotive industry and a raft of job losses in manufacturing.
The parliamentary inquiry, which has been backed by the Greens, aims to expose government inaction to help save manufacturing jobs.
According to Fairfax media the move is a transparent attempt to embarrass the government into more decisive action to protect jobs and promote manufacturing.
Prime Minister Tony Abbott has repeatedly refused to bail out companies such as Holden and Toyota, contributing to their decisions to quit the country.
Meanwhile, federal cabinet is set to consider the results of two separate reviews of manufacturing in South Australia and Victoria initiated as a result of job losses in the sector. Neither review has been publicly released.
''This inquiry will seek to fill the Abbott government's policy black hole when it comes to innovation, science and research policy in Australia and show people of ambition the respect they deserve,'' Senator Carr told Fairfax Media. ''In the first six months of their term, we have seen massive job losses announced, particularly in manufacturing, over 5500 in automotive alone, with another 50,000 poised to go.
''What we haven't seen from this government is any plan to deal with these job losses or transition Australia to the high-skill, high-tech jobs and industries of the future. They have no science policy, no innovation policy and no industry policy.''
The Greens have backed the proposed inquiry by the Senate economics references committee.
Senator Carr described government action to revive manufacturing as "piecemeal."
''All they have are two so-called reviews of two state economies, South Australia and Victoria, that are being kept secret with not even the submissions having been released,'' he said.