Labor's Future Made In Australia Office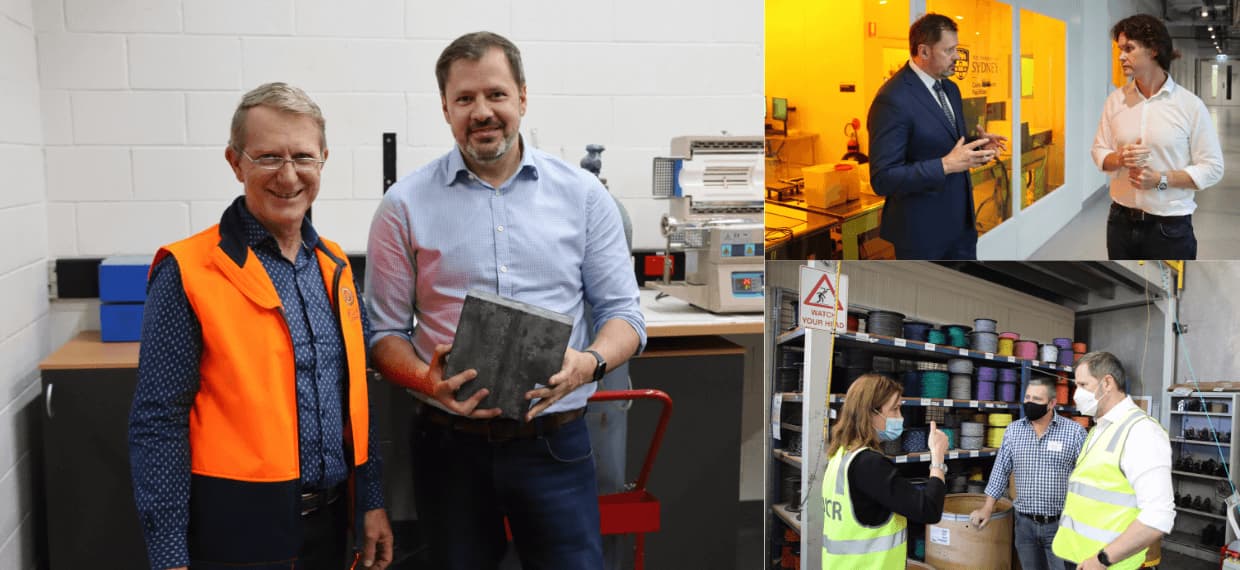 Creating a future made in Australia is one of the biggest lessons the country has learned from the COVID-19 pandemic, according to Shadow Minister for Industry and Innovation Ed Husic.  While strengthening manufacturing capability in Australia is no easy task, Husic said Labor has a solid plan. 
"If elected in May, we'll create a $15 billion National Reconstruction Fund, providing loans, guarantees and equity to support projects that create secure well-paid jobs and invest in national sovereign capability. 
"The fund will play to our strengths, transitioning existing industries to net zero emissions and supporting new and emerging industries. we're focussing on enabling capabilities including building our capabilities and application of artificial intelligence, robotics, and quantum computing.
"We know the government has to do its part to make that happen. That's where Labor's Buy Australian Plan comes in - we'll improve the way government contracts work, giving more opportunities to Aussie businesses. 
"Procurement policy is a major economic lever available to drive the economic recovery. Through a dedicated Future Made In Australia Office within government we will work with industry to build strategic capability," he said. 
According to Husic, when global supply chains broke down during the pandemic and the Government failed to heed industry warnings about critical shortages of essential goods, Australians were faced with a massive challenge. 
"Supermarket shelves were stripped bare, and it was easier to get COVID-19 than it was to find a rapid antigen test," he said.
He was blunt when he said that Australia ranks dead last on OECD manufacturing self-sufficiency. 
"We should be a country that makes things. And we can be. Industry is already rising to the challenge of smart manufacturing, adopting a technology driven approach to improve manufacturing processes and production," he said.
Challenge for self sufficiency
"We're at a pivotal point in time. Post-pandemic lockdowns combined with the pressure to diversify source markets for inputs and products, means governments world over are re-examining how industry policy can boost national self-sufficiency in critical areas. We have a big challenge, with the nation ranking dead last on manufacturing self-sufficiency.
Husic said that he was also concerned that the government has wasted time addressing this issue. 
"They announced the $1.3 billion Modern Manufacturing Initiative in October 2020 but by mid-February this year only committed $292.4 million, less than a quarter of the total fund. 
"Then suddenly, within one month they announced more than $600 million worth of grants. They turned what should have been a critical program to rebuild and strengthen manufacturing into an election slush fund.  
"While states were emerging from lockdown we had the chance to work early, recognise that this work has long lead times, and helped industry. Instead, the Morrison government played politics and we lost crucial time," Husic added.
Ability to adapt
When questioned on the ability of Australian manufacturers to adapt to the reordering of supply chains from global to local, Husic said that he had visited a range of Australian firms and manufacturers that have already pivoted to focussing on building up local supply chains. 
"I see local manufacturers re-imagining supply, working out how to onshore manufacture products to meet the demand of fashion retailers.  Embracing new technology to make manufacturing more efficient has been the key for Mereton Textiles, based in Penrith, investing in digital laser cutting machines. Their work supports local designers of everything from sports uniforms to film costumes and everything in between. 
"In Brendale, I toured Solar Bollard Lighting with Leader Anthony Albanese and our Candidate for Dickson, Ali France. The Australian made and owned company has been designing and manufacturing solar bollard lighting for almost two decades and export their products all over the globe. An innovative product made in Australia is now in more than 35 different countries. 
In this way, Australian manufacturers are either responding to the challenges of disrupted global supply chains or reinforcing local ones to help deliver us a better future.
As manufacturers face geopolitical uncertainty Husic said Laor also had a plan to give them confidence to invest in technologies.
"The biggest thing I would want to emphasise is this: Labor sees strong industry policy contributing to both economic and national security.  Manufacturing capability will be vital in boosting local self-sufficiency in areas important to the nation.
Husic agrees with his government counterpart Minister for Industry, Energy and Emissions Reduction Angus Taylor when he said that, "As a country we have an incredibly skilled workforce, a huge pool of national savings, a store of critical resources to support emerging areas of activity.
"And deep within the DNA of a people that have had to think quickly to survive in a continent strung out from major supply lines, Australians have had to be innovative to survive and prosper," he said.
However, he said that a genuine and consistent belief is lacking in the power of local industry and innovation to drive the country to future growth.