LAB GROWN MEAT: THE KNOCKON EFFECTS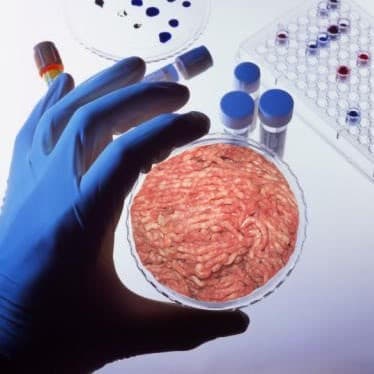 Another round of news has cropped up about the future of meat and food health, but there is nary a word on the shockwaves such a product might have in the production industry.
Lab-grown meat is touted as the future: able to be grown without harming animals, tailored for specific kinds of flavor and texture, requires less energy and time, and even tweaked to include more or less of the compounds that we do or don't want (like fat, for instance).
The benefits are clear, if the technological hurdles can be overcome (and they most likely will be). What are less clear are the ramifications for the giant industries that have been built around the raising, tending, slaughter and transport of animals for their meat and byproducts.
Animal husbandry is no small industry: the production and maintenance of buildings and equipment involved is, in and of itself, a large source of labor. The transport of animals is a large percentage of Australia's shipping.
In an ideal world, the scaled-up production of lab grown meat would gradually replace the infrastructure needed for animal farming, ensuring that labor, construction, and transport remain stable.
As a country, we place a good deal of pride in our farming, and a sudden revolution that leaves thousands of farmers out of work could be a major dent in the Australian economy and branding.