Konecranes wins historic Indonesian contract
19-06-2014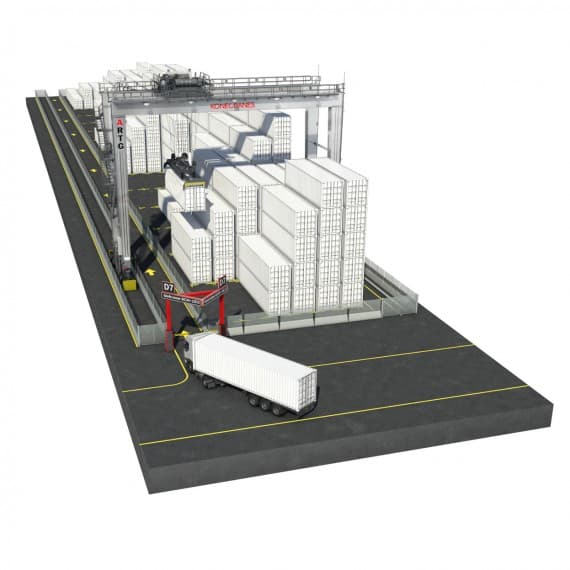 Konecranes, a global leader in cranes and lifting equipment, has signed an agreement to deliver an Automated RTG (ARTG) system to Indonesian state-owned terminal operator PT Pelabuhan Indonesia III (Persero), ("Pelindo III").
This will be the world's first commercially operational Automated RTG system.
The order comprises 11 ARTG cranes, Remote Operating Stations (ROSs) and container yard automation infrastructure such as intelligent container stack gates.
Delivery is scheduled for 2015 for an undisclosed sum.
The government of Indonesia is building a nationwide freight transport system to improve the movement of goods through the country's vast waterways.
As part of this program, Pelindo III will extend its Terminal Petikemas Semarang (TPKS) in Semarang, Central Java.
TPKS, the second-largest container terminal in Pelindo III, has a capacity of 500,000 TEU with approximately 70 percent of its container traffic consisting of international cargo.
When fully operational, the Konecranes ARTG system will significantly increase the terminal's container handling capacity in line with the needs of shipping line customers.
The Konecranes ARTG system will provide TPKS with an uninterrupted and safe container flow.
The system comprises:
• All-electric Konecranes 16-wheel RTGs with Active Load Control and GPS Autosteering
• Remote Operating Stations (ROSs)
• Truck guidance systems
• Intelligent gates for the container stacks
• Interface for miscellaneous container yard infrastructure
• Automation software: operating system for ROS, IT architecture with TOS interface
• TRUCONNECT remote services, which give the customer real-time access to Konecranes' global network of crane experts
Konecranes' Indonesian headquarters are located in Jakarta, with branch offices in Makkasar, Surabaya, Batam, Pekanbaru, Medan and Balikpapan.