Komatsu MR SERIES REACH TRUCK FOR BIG TON CAPACITY
01-03-2021
by
in
Product News, Materials handling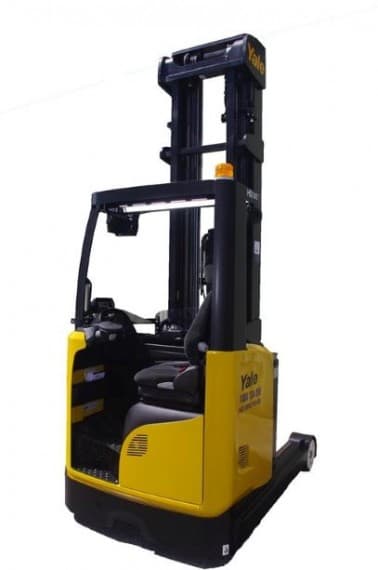 Komatsu MR series "Moving Mast" reach truck, includes seven models in capacities from 1,400 kg to 2,500 kg and lift heights up to 12,500 mm.
There are three mono bloc  chassis sizes available with battery compartment easily accessible via standard battery removal system
Ergonomic operator driver position, with each controls accessible and quite precise and efficient.  Also for drive and steering wheel, a reliable three phase AC current traction drive motor reliable under all load conditions
Steering wheel which can be longitudinally adjusted for an excellent driving comfort.
Hydraulic functions include powerful and noiseless lift motor controlled by proportional solenoids which regulate the pump rpm, always providing the right quantity of oil.
All the hydraulic functions are controlled by finger tips.
The masts are constructed from wrap around external section to ensure torsional and bending rigidity, lifting heights available to 12,00 mm, and more.
The Electronic system and brakes include ECO-eLo energy efficiency mode reduces motor speed and optimises battery consumption and can, dependent on the application, reduce energy consumption by up to 20% without having a significant impact on overall productivity.
Dual CANbus technology ensures reliability & simplified maintenance. 
Komatsu - www.komatsuforklift.com.au/
Product News,
Materials handling