KOLLMORGEN UNVEILS THIRD GENERATION SINGLE SERVO CABLE SYSTEM
01-04-2016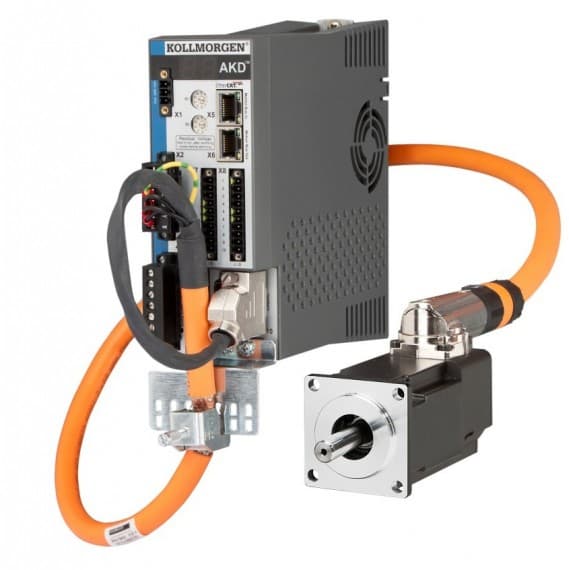 Kollmorgen's new third generation Smart Feedback Device (SFD3) single servo cable system combines the advantages of single-cable technology with robust and inexpensive resolver feedback.
Its digital resolver technology can simultaneously transfer motor ID and temperature data and it only requires two wires instead of the customary four wires for resolver feedback.
One cable and feedback combination is now suitable and economical for all applications both conventional and high-end.
It is well suited for use with Kollmorgen's AKMH stainless steel IP69K food grade compliant servomotors.
Due to the high interference resistance, data can be transferred safely within one cable without EMC problems.
The Kollmorgen SFD3 is available from Motion Technologies.
Motion Technologies
02 9524 4782
www.motiontech.com.au