KLINGSPOR: SETTING A NEW BENCHMARK IN ABRASIVE TECHNOLOGY
28-09-2015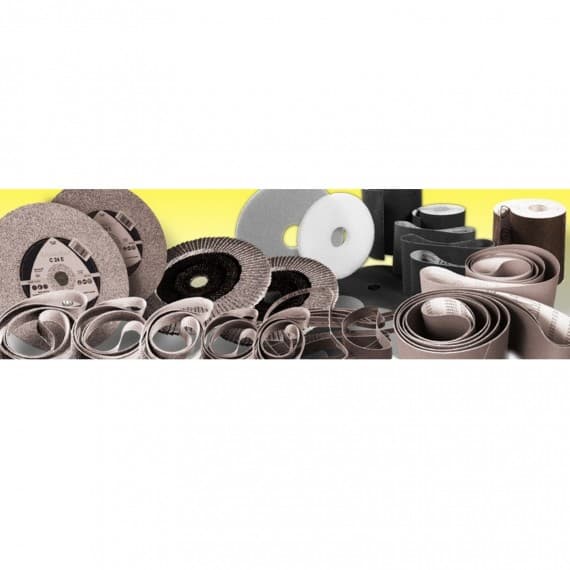 KLINGSPOR has been setting worldwide standards in abrasive technology for more than 100 years.
The German company boasts 36 production and distribution sites throughout the world, earning a reputation for quality, reliability and outstanding customer service.
KLINGSPOR is also renowned for its manufacturing technology across a broad range of abrasive products.
KLINGSPOR has expanded and updated its assortment of diamond cutting discs.
The new KLINGSPOR diamond cutting disc assortment offers smoother operation and higher resistance to breaking.
Special forged segments are used for all discs of the new 100 series.
The products cover all areas of application to enable user-friendly working due to reduced vibrations, together with high performance and OSA certified safety.
In Australia, KLINGSPOR is best known for its cutting and grinding accessories, including abrasive belts.
This includes the new Kronenflex cutting-off wheels.
KLINGSPOR is the inventor of high-speed cutting-off wheels, and the new Kronenflex range again raises the bar for excellence.
Kronenflex cutting-off wheels feature increased aggression, a longer service life and high safety standards.
KLINGSPOR has also launched a new Abrasive paper belt PS 28 F for surface sanding of solid wood and laminated glued timber board products.
Benefits include:
Antistatic treatment 
Open coating, prevents clogging 
High grade aluminium oxide grain 
Excellent price performance ratio
Other KLINGSPOR products include:
·       Abrasive mop discs
·       Multihole backing pad for random 
orbital sanders HST 555 (for BOSCH GEX-150 series)
·       Velcro Disc PS 73 BWK/CWK
·       Abrasive film FP 73 (actively coated self-fastening)
·       Abrasive paper
·       Abrasive cloth
·       New fibre discs & dispenser
KLINGSPOR
Ph: 02 9737 0597