KLEPTOMANIAC ANT IN JAYWALKING TRAGEDY
15-03-2017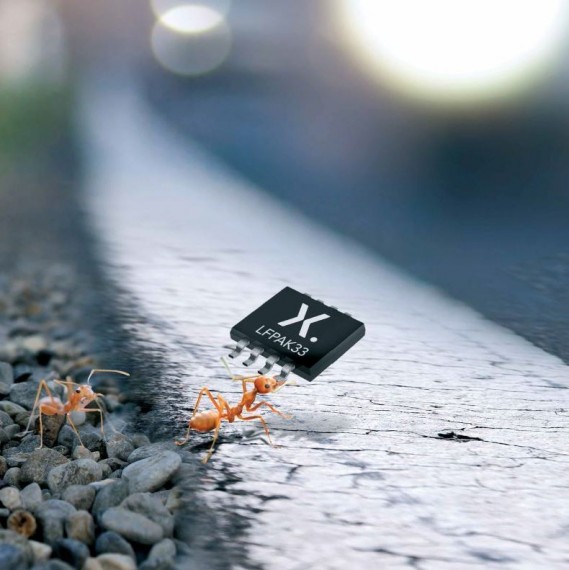 Why did the ant cross the road?
It's all a question of scale, and I have to admit that we've included this story as much for its photographic marketing methods as for the product itself.
The product concerned is a novel package for automotive power transistors that is an impressive 80% smaller than the industry-standard type. And while this space saving doesn't enable the building of smaller cars, the package does contribute to the efficiency and reliability of next-generation automotive electronic assemblies.
The LFPAK33 is a thermally enhanced loss-free package that also provides significantly lower resistance than the existing offerings. It is based on a copper clip design to reduce the package resistance and inductance, which in turn reduces the on-state resistance and losses.
And it really is that small. The footprint is just 10.9mm2, and because no wires or glue are used internally, it can operate at temperatures up to 175℃.
The range includes devices from 30 to 100V, and typical applications include: engine management systems; chassis and safety technology; LED lighting; relay replacement; and infotainment and navigation systems.
Nexperia products are available in Australia via distributors Arrow, Avnet, Digi-Key Electronics, Element 14, Future and Mouser Electronics.
Nexperia
www.nexperia.com