KIT GETS TO GRIPS WITH PRECISION SENSOR APPLICATIONS
01-06-2017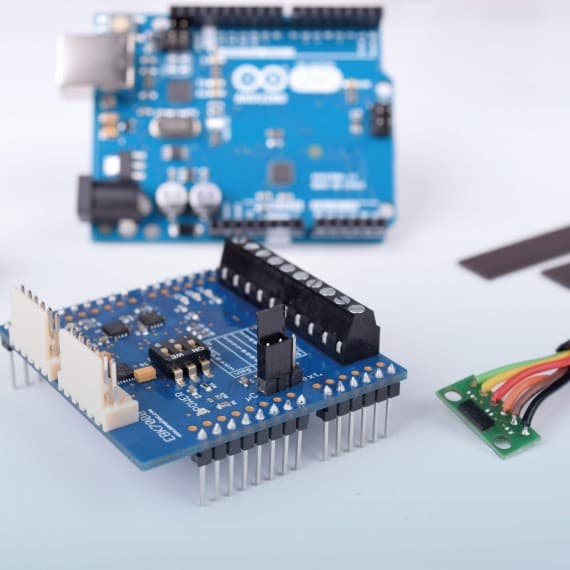 RS Components is offering a new evaluation kit from Sensitec for the development of linear- and angular-measurement based motion-control systems.
Target applications for Sensitec sensors include automation systems that require precision detection of highly dynamic motion and position, and machine tools with integrated sensors for increased reliability.
The EBK7000 evaluation kit features Sensitec's magnetoresistive sensor technology and enables users to gain experience with the technology and learn about how different factors impact on the resolution of the measurement signal, such as the length of magnetic pole, pitch, and interpolation factor.
The kit was developed as an extension board for an Arduino microcontroller system and enables software adjustment of gain and interpolation factor. Analogue and digital sensor signals can be received and processed by the Arduino microcontroller.
The Arduino plug-in kit uses two Wheatstone bridges, which are shifted against each other as part of the sensor technology to facilitate measurement of absolute angles up to 360° as well as absolute length.
The Sensitec EBK7000 evaluation kit is shipping now from RS.
RS Components
1300 656636
www.au.rs-online.com