Kinwa for demanding CNC applications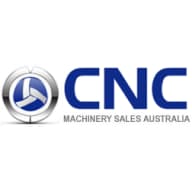 The Kinwa CL78 range of Universal CNC Lathes are powerful, heavy duty CNC turning centres with flat bed construction for general turning applications of large work pieces.
With spindle bores up to 255mm and a choice of H4, H6, V8 and Live tool turrets or front and rear combinations of these, the Kinwa CL78 is a highly versatile workhorse.
Available in 1500mm swing as standard 2500mm on request x 2000mm up to 6000mm between centres, all CL78 series machines come standard with high torque 60hp/50hp spindle motors which run through a two-speed range gear box. 
This power combined with the machines impressive rigidity makes the Ajax Kinwa CL78 suitable for the most demanding of applications.
The Kinwa range is available from CNC Machinery Sales Australia, with specials on stock 1500mm swing x 6000mm, 255mm spindle bore, front, center and rear conveyors, 10 ton tailstock and very heavy construction