KING MOB PROVIDES PROTECTION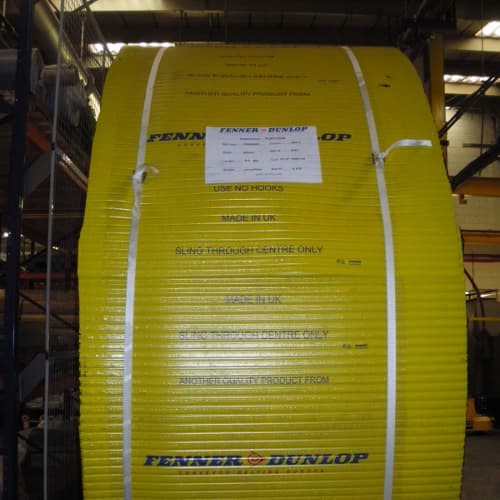 Hi, I'm Ron Mileham. It's been a year since King Materials Handling was sold. Since then I have been looking into products that have not been represented here in Australia, and PropaGroup, of Italy, showed up on my radar.

King Group of Companies now represents PropaGroup under a new division named Pack King, and is pleased to introduce the PropaGroup packaging product range to Australia. Pack King will be featuring all manner of innovative ideas to protect your precious Cargo, in a  new web site that will be up soon.
PropaGroup supply a range of products including:
PropaDry and PropaSec – Silica Gel & Clay desiccants in all sizes up to full height container pods on a string – hanging from a hook.
PropaMetic – Foil backed plastic in roils up to 9800mm wide.
StiroFilm – Highly scuff resistant flexible film used for wrapping crates/ objects against humidity, and in open storage.
PropaTech - Corrosion Inhibiting Bags, Films and Papers.
PropaDyn – Dynamic humidity stabilizer used in preservation of fine arts, along with many other applications
The one that really got me excited is an extruded product that is unique in its construction, because it is tailor made to perform a very specific function.

PropaFlex has a semi hard exterior shell of tough plastic, with a closed cell foam centre and softer skin on the inside. When it is being extruded, the die forms ribs into the roll. The ribs can run either across or longitudinally.

It was developed to protect the contents on reels, such as fibre optics, conveyor belts, cables, sheet steel, indeed anything that is prone to transport damage. It can all be covered by PropaFlex, which protects against shock, violent and heavy impacts and compression, and helps to weather seal and protect whilst being transported and stored outside.

It is used by many steel and cable manufacturers in Europe and Asia, and is certified according to the Hamburg BFSV Standard for Cable Protection.

It can be welded together or it can be banded and taped. It comes on a roll in widths from 100mm up to 3 Mtrs, with a maximum roll diameter of 950mm. There is a choice of white or blue outer colour and in four thicknesses of 1.8mm. 2mm. 3mm and 4mm.

By arrangement, larger width rolls can be supplied. It can be printed. It can be anti-slip and anti-static treated. It can be punched and thermo formed.

It can also be used to protect bundles and tubes, and act as a cushioning layer on the sides, floor and between levels of crated items.
I have recently been asked if it will perform well as a ute bed protective cover, and as a cushion between batteries. I think the possibilities for PropaFlex are only just emerging. After all, where else do you find that combination of a tough exterior and a soft heart in the packaging world?

Pack King
 03 9720 0425