Key industry associations support new 3PL Show
31-08-2010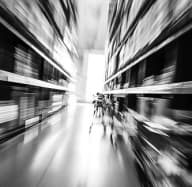 Three of Australia's key logistics associations have formally given their support to the 3PL E-Warehouse Management & Solutions Show, being held in Melbourne in March 2014.
The Supply Chain & Logistics Association of Australia (SCLAA) The Logistics Association of Australia (LAA) and the Chartered Institute of Logistics and Transport (CILTA) will be participating in the 3PL E-warehouse Management and Solutions Show, to be held at the Melbourne Exhibition and Convention Centre from March 26-27, 2014. The show is being organised by Fair Events.
Organised by Fair Events, the 3PL Show will be held at the Melbourne Exhibition and Convention Centre from March 26-27.
"We are delighted to have the support of these industry bodies, which are an indication of the strong industry support for a dedicated 3PL Show," said Soren Norgaard, Event Group Manager at Fair Events.
With its strong focus on third party logistics solutions, the 3PL Show is aimed at decision-makers across the logistics, supply chain, distribution, warehouse and materials handling sectors.
The exhibitor profile includes suppliers and providers of third-party logistics services, logistics and warehouse management systems, software solutions, warehousing and materials handling equipment/services, transport and packaging systems/equipment, security systems and order fulfilment systems.
"The 3PL Show will showcase the latest industry developments to both 3PL providers and to organisations looking to outsource their logistics requirements," said Norgaard.
"The Show will bring together decision-makers across the logistics and supply chain sectors – including both purchasers and users of such services and suppliers.
"With companies of all sizes looking for the latest solutions in logistics and supply chain management in today's digital world, in what is an unprecedented time of change driven by technology, the 2014 3PL Show offers the opportunity to see the latest developments, systems and solutions in a single venue."
Developments such as omni-channel retailing mean that suppliers and retailers have to be increasingly flexible, proactive and responsive to the demands of their customers.
Sales made through multiple channels require highly sophisticated solutions to optimise inventory control, order picking packaging, and dispatch in a timely manner – often within hours or even minutes of receiving an order – to ensure the back end fully supports the front end.
 There are a number of reasons why companies would use a 3PL provider:
The ability to increase on-time performance and realise efficiencies through better inventory management, using superior technology and processes to maintain their competitive edge
The ability to quickly build a multi-location distribution network with lower risk and without the significant capital investment associated with building an in-house network.
The 3PL Show will assist decision-makers and industry participants to quickly find the products and services most relevant to their needs.
The show comprises three main sections:
IT solutions, including telematics, e-business and telecommunications
In-house solutions, including intra-company logistics, warehouse management systems, auto ID and packaging.
Freight transport solutions, including transport, logistics and security systems.
The show will also incorporate our Spotlight Learning Exchanges, with a focus on key innovations and new technology.
Sectors targeted include:
Wholesalers and retailers
E-commerce
Transport, distribution, storage and logistics
Customs brokers
Freight forwarders
Warehouse design and construction
Recycling and rubbish disposal
Packaging
IT and software
Cold storage
Industrial supplies
Fair Events
Ph:  02 9452 7572