KERRICK APPOINTS INDUSTRY VETERAN TO PRODUCTION MANAGER ROLE
22-08-2017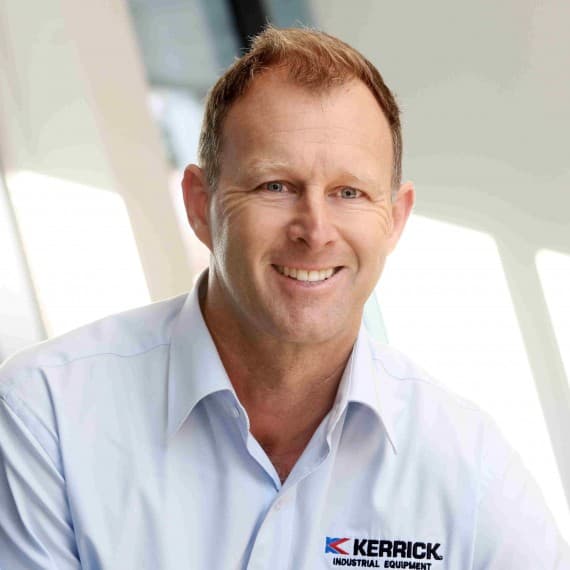 For recently appointed Kerrick Production Manager, Paul Peel, the industrial and commercial cleaning industry is a familiar one. With almost 30 years' experience in the industry, including 19 years with sister brand Gerni and a previous role with Kerrick, Peel brings extensive knowledge to the role of Production Manager and has expertise in field service, national training, technical support and marketing roles.
In his new position, Paul Peel will oversee equipment production and sales of Kerrick's locally manufactured products, manage the brand's special build projects and be involved in the predelivery and service quality and repair processes. He says he is extremely pleased at re-joining Kerrick, now part of the Nilfisk group.
"Kerrick is a great company and aside from its leading range of products, another factor that sets us apart from the competition is our focus on the customer, providing excellent service and building custom built products to fit their needs," says Peel.
"We have one of the largest parts inventories in the country to help facilitate faster maintenance and repairs – this leads to reduced downtime for our clients. Nilfisk's recent acquisition of Kerrick also provides us with the backing and support of a global company and access to grow and improve our product range. But despite this Kerrick hasn't forgotten its roots, we are still down to earth blokes, focused on building tough and reliable gear for our customers."
Paul adds that he is looking forward to the challenges the new role will provide him. "Over the coming weeks and months I'm going to be reacquainting myself with our existing customer base and also looking to attract new customers to the brand. We'll continue to offer great products and personalised service and support, and build on the industry credibility that Kerrick is so well regarded for."
Nilfisk
1300 556 710
www.nilfisk.com.au