KERB BARRIER OFFERS RELIABLE GROUND-LEVEL PROTECTION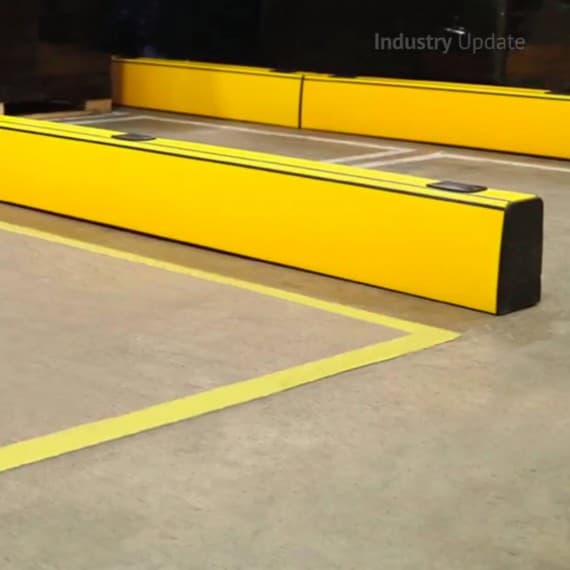 In facilities where forklifts and pallet trucks are used in confined areas, the eFlex ForkGuard kerb barrier offers reliable ground-level protection for walls, buildings, equipment and personnel.
Used on its own, a floor-mounted ForkGuard barrier will prevent forklift and pallet truck tines from impacting valuable infrastructure. The barrier can also be used as a pallet stop or buffer, preventing stored goods from encroaching into pedestrian areas or walkways.
Alternatively, it can be integrated with A-Safe pedestrian barriers to prevent forks from penetrating into defined pedestrian areas, potentially putting personnel at risk.
The eFlex ForkGuard is made from the same Memplex material as the company's safety barriers, so it is flexible and capable absorbing repeated impacts with no need for replacement. This is combined with a pierce-resistant core structure for top-level fork protection.
The high-visibility self-coloured material is effectively maintenance free. And because the ForkGuard units are hygienically sealed, they are food safe, and suitable for use in areas such as cool rooms down to -10°C.
A-Safe Australasia
02 9625 8927
www.asafe.com