KENNARDS RAISES $356,000 FOR CHILDREN'S CHARITIES
20-11-2014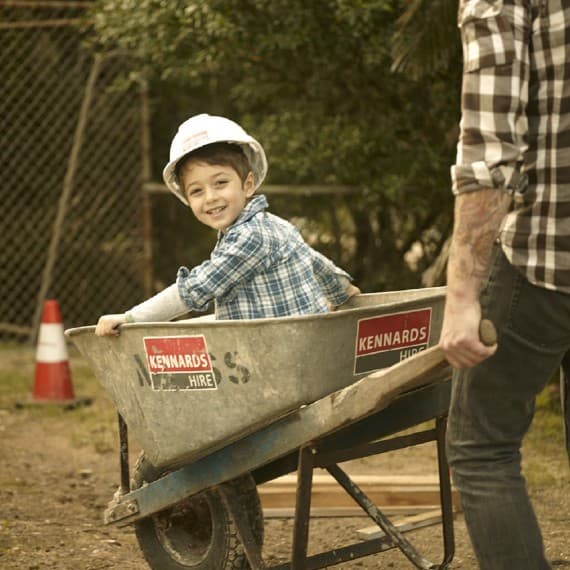 Kennards Hire has wrapped up its annual charity initiative, Kennards For Kids raising more than $356,000 for children's charities throughout Australia.
This was almost a 9 percent increase on last year's charity campaign – and the best result in the campaign's 10-year history.
Throughout September and October, every Kennards Hire branch throughout NSW, VIC, SA, WA, QLD and NZ donated $2 from every hire to a state charity.
This year, support is being extended to charities including Stepping Stone House, Kids Xpress, Variety – the Children's Charity, the Constable Care Foundation and the Children's Hospital Foundation.
All the charities are supporting children, either under-privileged or sick kids or programs that help educate kids on making good life decisions.
All the funds raised goes directly to the charities and not toward running the campaign.
Allen Besseling, CEO of Kennards Hire, said part of the exceptional result this year is due to the uptake of DIY customers looking for their own weekend projects and first time customers.
"Many of the current customers are aware of the program and the good work it does," Besseling said. "But this year has seen a new crop of customers hiring from Kennards purely to support the efforts of Kennards for Kids.
"We started Kennards for Kids because it allows us to help the youth in our communities realise their potential. It really is the most rewarding part of what we do and see so many people get involved with the cause."