KENNARDS HIRE APPOINTS NEW CHAIRMAN
27-02-2016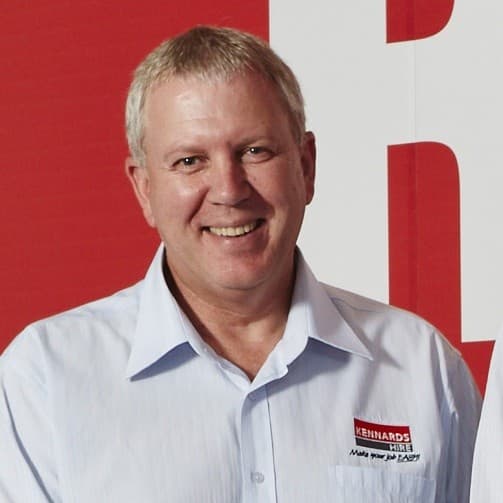 The Kennards Hire Family has announced the appointment of Brendan Fleiter as Chairman of the Kennards Hire Board.
This follows the recent retirement of Peter Lancken as chairman.
Mr Fleiter's appointment is effective from February 1, this year.
Mr Fleiter, a lawyer with extensive business experience, is a company director and former CEO of the Crazy John's Group.
He is currently the Deputy Chair of Australia Post, Chairman of Walnut Melbourne, a non executive director of Godfreys Group Ltd, Volleyball Victoria, Our Neighbourhood Trust and The Australian Food Allergy Foundation. He is also Deputy Chair of Methodist Ladies' College and Chair of its Foundation.
Having sat on boards of several ASX listed companies and other large private companies, Mr Fleiter brings considerable leadership and expertise to the Kennards Hire Board.
Mr Fleiter is looking forward to working with the Board to exceed its customers expectations of the hire industry.
Mr Angus Kennard said: "We are very pleased to have Brendan as our new Chairman and excited by the wealth of expertise he brings to the role. We are equally pleased Peter Lancken, our previous Chairman, will remain on the Board."
Mr Kennard thanked Mr Lancken for his time both as Chairman and CEO over the last 21 years.
"We look forward to his continuing association with Kennards business and family."