KEEPING SECURITY SECURE: THINK BEFORE YOU AUTOMATE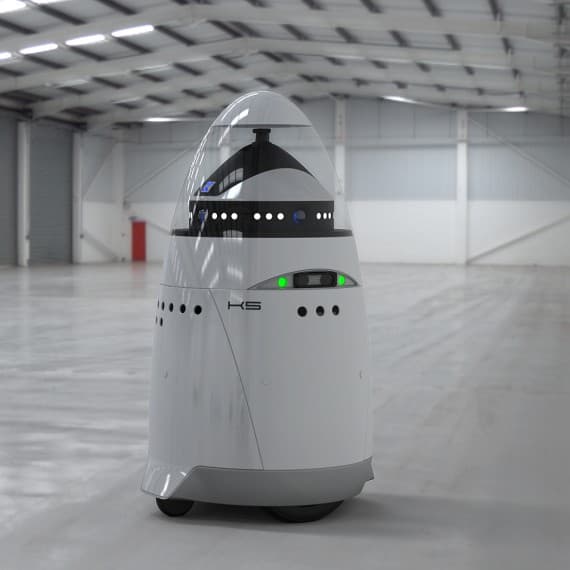 Humans, by nature, are unreliable. We're prone to getting tired, misremembering events, or missing them entirely; when we do notice what's going on, we panic, overreact, and make mistakes. Even if we did have perfect judgement, we're not always as capable as we'd like to be.
This is the argument for automating yet another aspect of the workforce: security. Keeping things safe is a big priority. The larger your company, the more expensive your gear, the busier your job site; the more you want to make sure nothing goes wrong. Vandalism, theft, and safety are big risks for any company.
According to iMINCO, an Australian mining security provider, "Safety and security are top priorities for Australian mining companies, given the high-risk nature of the industry and the public interest mining activities attract."
An autonomous robot could respond faster to threats, act without risking its own safety, and most importantly, monitor and capture data in realtime far more effectively than human security. Upkeep can be a great deal cheaper too: robots don't charge time-and-a-half for the night shift.
That's the logic behind Knightscope's K3 and K5: autonomous 'security platforms'. They're 130 kilogram, wheeled, bullet-shaped robots with "advanced physical security, cutting edge anomaly detection, and autonomous presence 24/7", according to Knightscope.
Despite the impressive suite of features, one core question must be asked by anybody contemplating upgrading or automating their security system: will it genuinely be safer and more reliable?
These security robots are outfitted with a full suite of detection, recording, and connectivity capabilities that completely outstrip a human, but there have been multiple instances of Knightscope 'bots running into (and over) children in populated shopping malls.
Luckily, this doesn't appear to be part of a Skynet-style takeover: the children in question were just standing in the way of the 'bot's usual patrol path, and were not detected in time. Knightscope's VP of marketing, Stacy Stevens, made a statement after the incident.
"Similar to every other technology company in Silicon Valley, Knightscope strives to make improvements on a daily basis," she said. "Our core mission is to ensure public safety, and we are taking this report very seriously."
Despite the relatively benign nature of the incidents, they were sufficient for Knightscope to temporarily suspend their robotic security operations at the location, and to cause people to think twice about the value of robotic security.
Primarily, people were reminded that robots can't act with the same logic as people: they don't have the gut feelings, or even reactions, that set a good security guard above the rest.
Incidents like these have a lot to teach us about the nature of automation. We have to plan for a system with vastly different strengths and weaknesses than a human-staffed setup, and make allowances for developing technology.
Our collective movement into automation has led to some strange headlines. For instance: this April, those using the automated thermostat Nest woke up to headlines declaring that by connecting their thermostat to the internet (as Nest must be), it had become everything from a potential hacking access point to their home network to a target for ransomware, depending on the level of access (remote or physical) that an intruder could obtain.
The amount of data collected, and the realtime capabilities of a security system, make any automated security system a prime target for hacking. Thomas Fox-Brewster of Forbes has detailed how he was able to take control of an entire complex's security system from 5,000 miles away.
"I could unlock doors, turn alarms on or off, access CCTV camera feeds," he said in an article. "If I had a partner in crime over in Oakland, I could've told them exactly when to enter the building, do whatever they pleased, and leave without a trace."
This is the opposite intention of any such system, and something that bears remembering. Amidst the craze of automating tasks, connecting objects to a central control system, and optimising for cost and efficiency, remember: whatever our flaws, you can't remotely hack into a human. Well... not yet.