Published 24-09-2019
| Article appears in October 2019 Issue
KEEPING COOL IN CONTROL: A GUIDE TO THERMAL MANAGEMENT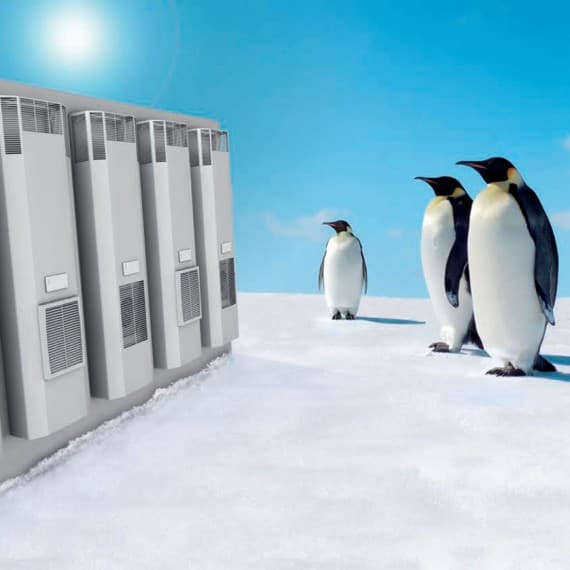 Preventing enclosure overheating in the summer can be a challenge for many factories, where temperatures can rise quickly on hot days. These high ambient temperatures can easily cause electrical components located inside control cabinets and enclosures to overheat. This not only reduces their lifespan, it also contributes to downtime and repairs.
When this happens, the temptation is to open the door panel (and maybe use a fan) to remove heat and cool the components. But this allows dust, oils and surrounding debris to get inside the cabinet and risks damage to sensitive electronic components - not to mention the obvious safety issues.
Determine the proper enclosure thermal management
Electronics are typically most efficient in an environment where the humidity is low and the temperature is approximately +35°C. As the temperature in an enclosure rises it can have a lasting effect on the electronics. Tests have shown that an increase in temperature of as little as 10°C shortens the life expectancy of electrical components by more than 50%.
Enclosure climate control prevents critical temperature fluctuations, avoids overheating and protects against the formation of condensation. It is essentially the backbone of your entire production process, prolonging the life of your electronics and protecting your investment.
To choose the best thermal management solution you first need to understand your environment. Indeed, the environment in the electrical enclosure can be affected by weather conditions, solar radiation or other external temperature sources.
As an example, an air to water heat exchanger will be suitable for an enclosure placed in a factory that faces hot weather spikes or an extremely dirty or caustic environment compared to traditional industrial air conditioners.
Electronics sensitive to electromagnetic interference may need a shielded EMC Filterfan. An enclosure located outdoors or in a humid environment may require hygrostats or thermostats and heaters to eliminate the formation of condensation, which might otherwise lead to corrosion and short circuiting.
Sizing software
To determine the right thermal management solution, Pfannenberg has developed powerful web-based sizing software to help you configure Filterfans, cooling units, air/water heat exchangers, and heaters for electrical enclosures.
The easy-to-use interface works for both indoor and outdoor applications and helps to calculate the heat dissipation in a cabinet, component by component.
Control Logic
1800 557 705
www.controllogic.com.au