Keep your cool at work with Fanmaster
31-08-2010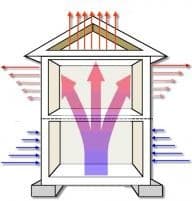 It's all about airflow … Fanmaster has the solution
Providing clean and tempered air in an industrial workplace environment is vital.
Cool, clean air not only improves staff productivity, it can increase performance and profitability. 
If you have ever worked in an enclosed area or have had to unload a shipping container on a warm to hot day, you can understand the benefits air circulation can provide.
Fanmaster have been manufacturers and importers of working environment solutions for over 15 years.
The company offers a wide range of airflow solutions to improve your work environment.
Fume, dust, mist and vapour cannot only affect employee health but can also reduce visibility and increase the risk of incidents. 
The removal of these atmospheric pollutants is important and can easily be addressed with products such as exhaust blowers, purging fans, exhaust fans and fume collectors.
Also, it is equally important to provide a comfortable, consistent workplace temperature. 
Products such as Industrial Evaporative Coolers, High Velocity Low Speed (HVLS) ceiling fans, Wall and Pedestal fans, Misting Fans and Portable Mancoolers can greatly improve a working environment.
Historically, businesses focus on exhausting warm air from a work environment, but give little thought to the induction of cooler air or the need to increase airflow in general. 
A combination of the effective exhausting of hot and stale air along with the induction of fresh and cooler air will provide a more suitable and potentially more cost-effective result.  
Fanmaster offers airflow solutions for all size facilities – whether you have small or large staff numbers.
Fanmaster Pty Ltd
Ph: 02 9524 9999