KEEP YOUR COOL THIS SUMMER WITH FANMASTER VENTILATION SOLUTIONS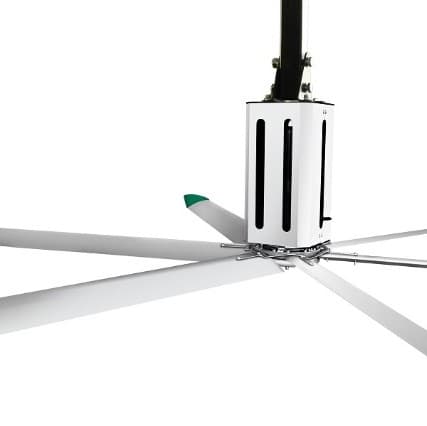 A lack of ventilation has been proven to create potential health problems.
The Building Code of Australia sets minimum standards for ventilation in workspaces that includes windows, roof lights and artificial air movement to achieve cross ventilation.
Specifically – in terms of airflow there is a minimum 5 percent ventilation requirement.
This means an open-able window or similar aperture is required to be at least 5 percent of the floor space in that particular area.
The area itself may be defined just as one room, or a combined set of adjoining spaces, but in a room where there is no ceiling fan, you must achieve effective cross ventilation to meet the 5 percent requirement.
Failure to comply with these standards could result in "sick building syndrome."
Studies have shown that people need fresh air and natural light for their health and wellbeing.
"Sick buildings" are created by inefficiencies with air conditioning and ventilation resulting in biofilm growth which may result in eye, nose, throat or skin complaints – with the ultimate exposure being cold and flu strains being circulated through a building's air systems.
In addition to this and equally important is providing a comfortable and consistent work place. Products such as Industrial Evaporative Coolers, High Velocity Low Speed (HVLS) ceiling fans, Wall and Pedestal fans, Misting Fans and Portable Mancoolers all provide the ability to improve a working environment.
Historically there has been a Ventilation focus on exhausting warm air from a work environment however little focus or thought has been applied to the induction of cooler air and the need to increase airflow in general.
A combination of the effective exhausting of hot and stale air along with the induction of fresh and cooler air will provide a more suitable and potentially more cost effective result.
Fanmaster can provide a range of fixed and portable ventilation solutions specifically targeted towards warehouses, factories, commercial and industrial sites including confined space ventilation and complement that with a range of cool air products servicing the same area.
The Fanmaster Ventilation range provides general ventilation, dust/smoke extraction and hazardous extraction while the cooling range introduces cooler air to create a comfortable working environment.
Fanmaster prides itself on being able to successfully assess the situation and provide a solution to match.
Fanmaster
Ph: 1300 900 345