KANGAROO SPIRITS RAMPS UP PRODUCTION
27-10-2016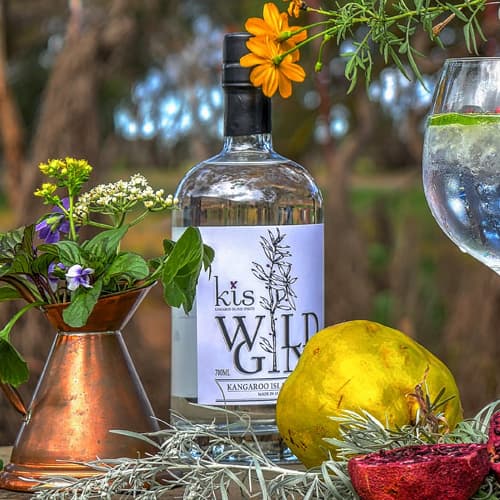 Kangaroo Island Spirits (KIS), located on a pristine island off the coast of South Australia, has taken delivery of a 300-litre pot still and hopes it will eventually allow the business to increase production by up to 10 fold.
KIS was established in 2005 by Jon and Sarah Lark and has just produced its 500th batch of its original Wild Gin in its 80-litre copper pot still.
The distillery at Cygnet River now produces two vodkas, liqueurs and up to six gins including its Old Tom Gin, which took out the Champion Gin Trophy at the Australian Distilled Spirits Awards in April.
Jon said the new 300-litre pot still featured a Carter head specifically designed for gin, making it much more efficient.
"We won't know until we've done some test runs – but we could be looking at 10 times the capacity," he said.
"The 80-litre still was running twice a day in double shifts – it was ridiculously small and there was no room for us to grow with that."
KIS currently produces about 20,000 bottles a year and is sold in more than 200 bars, restaurants and bottle shops across Australia.
Its gins boast a distinctly Australian flavour enhanced by the inclusion of local botanicals such as foliage from the coastal Daisy bush (olearia axillaris), native Juniper (myoporum insulare) and locally grown Lemon Myrtle and Aniseed myrtle.
Jon said he was fielding inquiries from Hong Kong, Mainland China, the United States, Spain, UK and New Zealand.
"We are finding there is increasing demand for our products and export is certainly on the horizon but we keep surprising ourselves with how much the domestic market is sucking up, which is great," he said.
Jon's brother Bill Lark started Australia's first craft distillery in Tasmania in 1993 and has built Lark Whisky into a globally respected product.
"We were probably the first Australian dedicated gin distillery when we started 10 years ago," Jon said.
"We felt the early rumblings of this coming out of the UK and we decided we wanted to do small batch gin by hand using some local botanicals."
Kangaroo Island, Australia's third largest offshore island, is about 150km southwest of the South Australian capital Adelaide.
Known for its natural beauty and wildlife, it is a tourism icon drawing more than 40,000 international visitors every year with the majority coming from Italy, Germany and North America.