KAISHAN GROUP LAUNCHES GLOBAL EXPANSION VIA AUSTRALIA
29-06-2017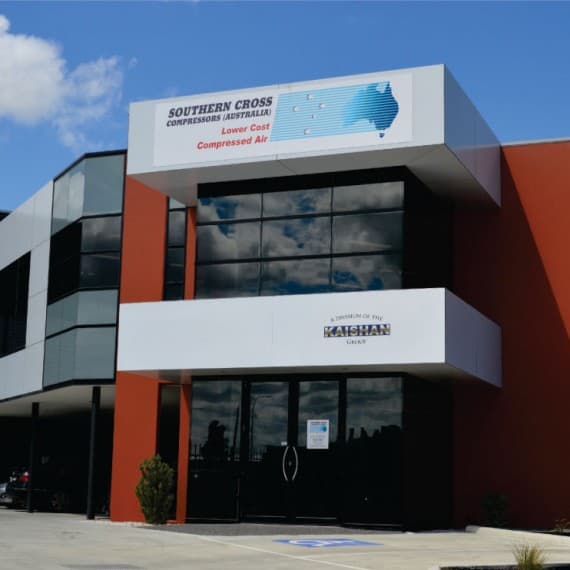 As China's number one air compressor company boasting four large production facilities throughout the country, Kaishan produces more than 30,000 rotary screw compressors and 250,000 reciprocating compressors annually for application and installation throughout the world.
Kashan's entry into the global market was launched through the acquisition of Southern Cross Compressors Australia in 2012. Southern Cross has operated successfully in the local market for over 30 years and now offers the Australian market a greatly expanded range of quality air compressors (from 3 to 6000kW power) backed by an experienced sales and technical services team.
With the recent addition of LMF Compressors in Europe, the Kaishan Group has acquired the ability to provide the highest quality compressor technology for seismic, industrial, and oil and gas applications throughout the world.
Southern Cross now has the opportunity and ability to market LMF's world renowned technology, and LMF can now readily expand the marketing and servicing of an expanded range of high-performance rotary screw compressors to a wider industrial market throughout Europe.
Kashan's successful expansion into the Australian and European market is the precursor to an active pursuit of growth markets in SE Asia, the USA and Latin America, with a planned strategy to grow globally through partnerships and acquisitions.
The group has also expanded its design, manufacture and installation of power cogeneration plants using waste energy, ORC, gas and steam expanders.

Through Southern Cross Compressors Australia, Kaishan supplies its extensive, compressed air product range that, unlike many European designs, offers truly heavy duty, high quality and high efficiency machinery for an enormously broad range of applications.
Southern Cross combines its local knowledge and technical expertise with the Kaishan Group's vast manufacturing and supply capabilities to confidently offer extensive long-term warranties, including a unique lifetime air-end warranty on all its KHE compressors.
Southern Cross Compressors (Australia)
1300 098 901
www.southerncrossaircompressors.com.au