KAESER EXPANDS RANGE OF ENERGY SAVING SCREW BLOWERS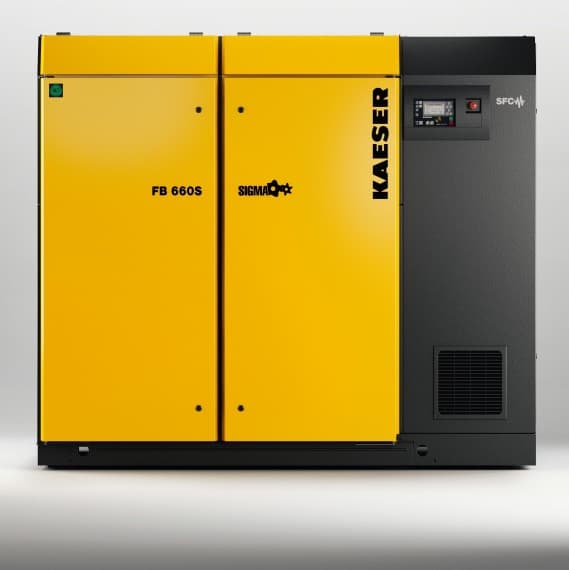 Kaeser has launched the new FBS series screw blowers that provide free air deliveries up to 67 m3/min.
The latest offering follows the launch last year of the highly efficient EBS series screw blowers featuring Sigma Profile rotors.
Launched at Hannover Fair 2015, the new FBS series screw blowers provide a low pressure compressor solution that is remarkably quiet, yet highly efficient.
In fact, the FBS series screw blowers are up to 35 percent more efficient than conventional rotary blowers, outclassing other comparable screw and turbo blowers on the market.
Such significant energy savings are realised thanks to the inclusion of the same proven and trusted technology inherent in the standard Kaeser compressor range.
The rotors found in the EBS and FBS series screw blowers from Kaeser are uncoated.
This ensures that the user can enjoy outstanding efficiency, year after year.
The data provided for the effective total energy consumption and usable flow capacity correspond precisely to the machines' actual performance (as per the conservative tolerances outlined by Standard ISO 1217; measurements validated by TÜV-Süd).
This ensures that the estimated savings calculated as a result of investing in this piece of equipment are actually realised.
All EBS and FBS series screw blowers from Kaeser feature an integrated Sigma Control 2 controller.
This provides continuous and comprehensive monitoring whilst allowing straightforward connection of each machine to communications networks.
For more information visit: www.kaeser.com.au or ph: 1800 640 611.