KABELSCHLEPP CABLE CARRIERS ARE THE IDEAL SOLUTION
24-07-2015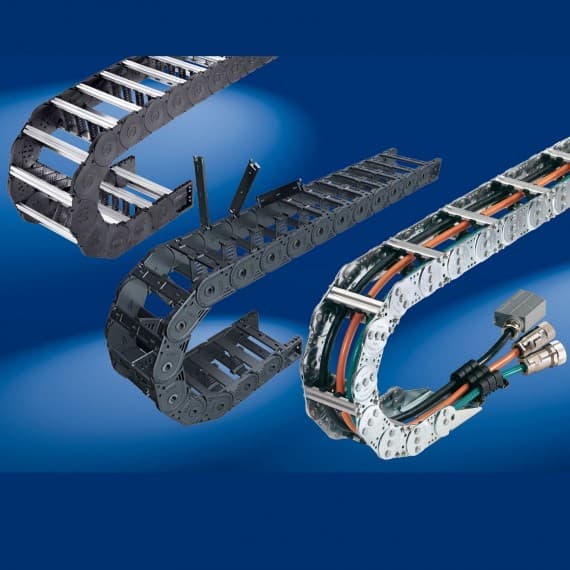 Kabelschlepp Cable Carriers from Tsubaki Australia are the perfect cable handling solution for a broad variety of applications.
Whether for mining, robotics or manufacturing, Kabelschlepp provides the ideal system.
The cable chain range starts with micro-sized carriers that can be used in small medical instruments, and finishes with large super-duty steel cable chains that are used in offshore oil rigs.
The chains are backed by a range of specialty cables that are designed specifically for continuously moving applications.
Tsubaki can design turn-key solutions and complete packages that tailor to your specific needs.
Or if you prefer to be in control of the design, an Online Engineer configuration tool will help you quickly select and configure the optimal cable carrier system for your application.
An Australian assembly centre and large stock of chains and cables ensures you get efficient service, even for the most challenging jobs.
Tsubaki Australia Pty Ltd
Ph: 02 9704 2500