JUST ZAP THE MOTION SICKNESS AWAY
21-09-2015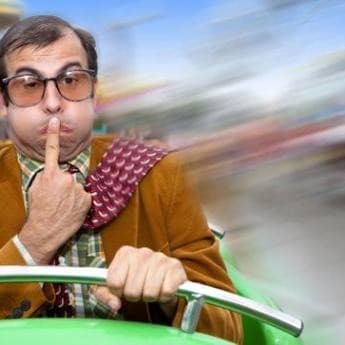 Motion sickness, the feeling that can turn an enjoyable ride to a nauseating and tiering experience. Well researchers from the Imperial College London now may have a solution with a current of electricity to the brain.
The research team were able to examine how subjects reacted by strapping individuals to a spinning chair to induce motion sickness, and during this fun little experience they found that the subjects that wore the caps with the electrodes stimulating their brains felt less of the typical symptoms. 
The researchers also found that those with the caps also recovered much faster after the test.
The technology works as the electrical impulses target certain parts of the brain that deal with motion sickness and minimises the impact.
Project leader, Qadeer Arshad, has said that he believes that the device should be ready for commercial use within the next 10 year with the prospect of developing a version that can be used on smart phones as well.