Just like people, overtightening can cause fasteners to lock up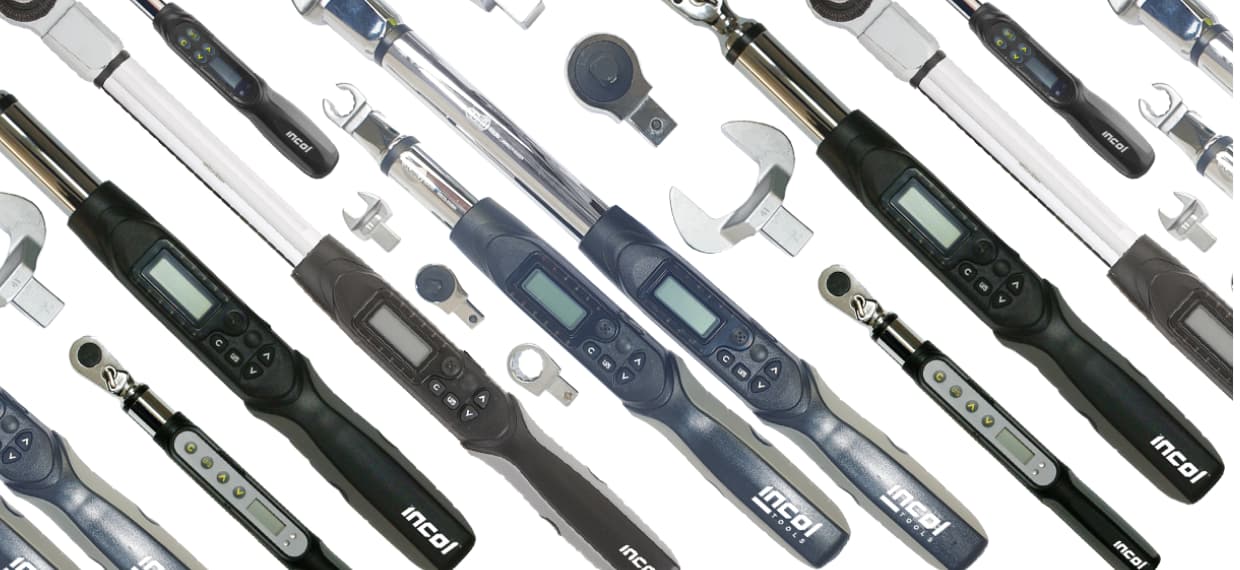 It doesn't matter whether you're working on heavy machinery, a truck, car, bicycle, or anything else, wrenching down every nut and bolt as tight as you can get them to go is a recipe for disaster.
Many people assume that fasteners need to be as tight as possible. However, this can cause all sorts of problems. Many nuts and bolts are not designed to be tightened past a certain point. Overtightening them can cause parts to lock up, fail, be out of alignment, get damaged or worse.
So, how are you supposed to know when your bolt or nut is adequately tight? Luckily there's a perfect tool for that - a torque wrench. In fact, there are many types of torque wrenches on the market. Incol digital torque tools are affordable, extremely accurate and in most cases the perfect solution.
An Incol digital torque wrench is a specialised tool that is used to make sure that components are not under or overtightened. Mechanical tasks are easier and more precise with digital torque wrenches as they provide you with a digital display that shows the exact amount of torque being applied. All devices are equipped with an LCD display, indicator lights and a buzzer which alerts the operator when the desired torque or angle has been reached.
Incol digital torque wrenches are pre-calibrated and allow you to set torque and angle levels so you can quickly shift from one task to another with the push of a button.
The Incol range is available in several configurations – angle wrenches, mini-wrenches, screwdrivers and adapters covering a range from virtually zero to 2000Nm. Using a digital torque wrench you can expect an accuracy of +/- 3% which is guaranteed from 20 percent to 100 percent of full scale. These digital torque tools work in both clockwise and anti-clockwise direction. The measurable unit can be selected as newton metres, inch pounds or degrees on angle models. All models have auto shut-off when left idle for extended periods.